Chamber Music Festival in Stellenbosch
Feast on classical sounds performed by local and international pros and amateurs
The Stellenbosch International Chamber Music Festival is back with another round of classical orchestral performances and public classes led by local and global musicians from Friday, 5 July to Sunday, 14 July 2019 at Stellenbosch University.
Billed as the biggest event of its kind on the continent, the annual calendar highlight is both a chance for classical music lovers to enjoy daily student and faculty concerts by renowned musicians and an opportunity for young talent to gain invaluable experience and guidance.
WHAT TO EXPECT AT THE 2019 STELLENBOSCH INTERNATIONAL CHAMBER MUSIC FESTIVAL
WORLD-CLASS ACTS: This year's musical fiesta is set to feature a plethora of celebrated instrumentalists, some of whom are well-known to local audiences and a few who will be participating in the chamber music festival for the first time. Acts include Daniel Raiskin, Joost Smeets (both conductors), Alexander Buzlov (cello), Alissa Margulis (violin), Brad Bailliett (bassoon), Demarre McGill (flute), Billy Ray Hunter (trumpet), Jeff Nelsen (horn), Rob Knopper (percussion), Luis Magalhaes (piano), Nina Schumann (piano), Robert Fokkens (composer) and many, many more!
MUSICAL CONVERSATIONS: An intriguing part of this year's festival includes a series of conversations between some of the soloists in attendance. Eager fans and attendees can sit in on these sessions with tickets sold at the door.
REAL TIME LEARNING: This year, attendees can attend public master classes that involve some of the finest soloists around sharing their knowledge and skills. Keep checking the online programme to see which classes will be taking place in 2019.
UP-AND-COMING TALENT: The aim of the Stellenbosch International Chamber Music Festival is to nurture talent and create opportunities to further studies, so 200 or so international and local participants aged between 12 and 28 years will be given piano, strings, woodwind, brass and percussion coaching from respected experts. Each year, the festival supports various music development or education programmes with invitations extended to students from previously disadvantaged backgrounds to attend and be mentored by fellow musicians for the duration of the festival.
TICKETS FOR THE 2019 STELLENBOSCH INTERNATIONAL CHAMBER MUSIC FESTIVAL
Tickets range between R100pp and R150pp. Visit Sicmf.co.za for full programme details.

---
Check out these classical concerts at La Motte.
---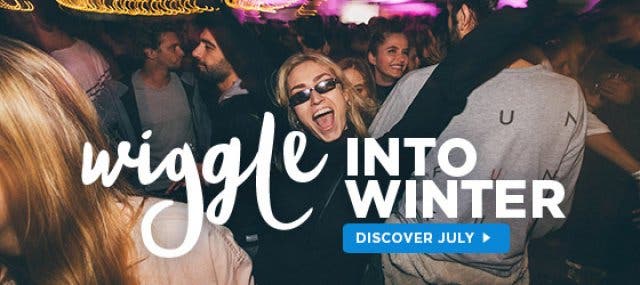 Want your event to gain fame and a following? Our Events Support Programme includes diverse and affordable packages guaranteed to get results. To learn more please contact partnership@capetownmagazine.com.