Discover The Natural Pharmacy In Your Garden
Learn to make your own remedies, tinctures, salves and lip balms in your home kitchen
The Natural Medicine Making Introductory Course is for you if you want to be more self-sufficient with your remedies. The workshop takes place on Saturday, 18 January 2020, at Winford Nature Reserve in Red Hill on the South Peninsula (near Simon's Town)


PRIVATE NATURE RESERVE VENUE AND WHAT TO EXPECT
Upon arrival, enjoy a cup of tea consisting of a natural brew of whatever is in season.

Then the group will take an easy two-hour walk in the reserve, learning to identify local medicinal plants and what they can be used for. You'll also learn about plants that might already be growing in your garden. The group will return to the cottage for a lesson on how to turn the gathered plants into personalised remedies, tinctures, salves and lip balms in a home kitchen.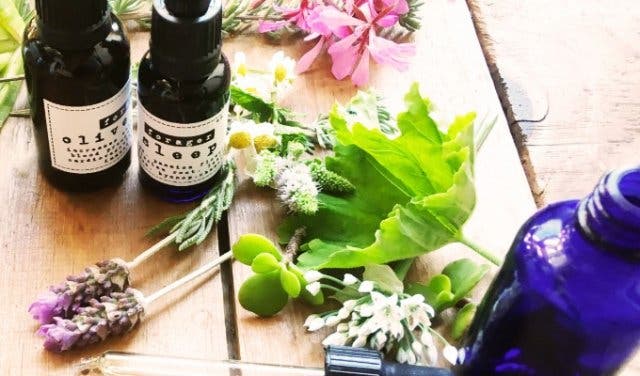 Participants can bring a snack and stay to chat and connect afterwards. The course is designed for adults, but parents may take home what they learned and recreate the remedies with their kids.

THE PLANTS AND WHAT YOU WILL MAKE
The course looks at fynbos as well as common plants like lavender and mint, and even weeds such as dandelion and petty spurge.


At the course, you'll get to mix together a salve, which you'll be able to specialise for your own skin's needs, that can be used to treat burns, acne, cold sores, eczema, psoriasis, wounds and more. You'll also learn about natural mouthwashes and learn about the properties of essential oils and how to blend them.

The recipes change at each course, but the formula remains the same. By the end of the course, you will know how to make personalised home remedies for you and your family's needs.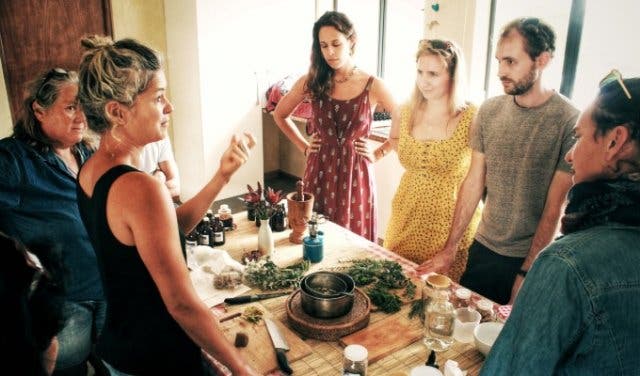 MEET THE FACILITATOR
When organiser Jess Tyrrell started making her own natural medicines, her friends and family showed interest and requested specialised remedies. "I realised that I couldn't bottle the actual experience in what I was making, and I felt it was important that others feel the delight and wonder of working with plants, and this can only happen when people get first-hand experience of doing it themselves." You can keep up to date with her online courses.

ATTENDING THE NATURAL MEDICINE MAKING COURSE
The New Year special rate for this course is R690 and you can book a place online. The regular rate for 2020 is R800.

For further queries, contact the organisers directly on +27(0)74 1727 327 (WhatsApp or call) or info@wilderdom.co.za or visit the Wilderdom website. Participants are advised to eat breakfast before they arrive. Secure parking is available in a field on the reserve.


Love learning? Check out these workshops in Cape Town.
While you're in the area, you could take the St James coastal walk.
Be enthralled by a different type of magic in Cape Town.
Downward dog at any of these yoga studios.
---
Use our events section for an up-to-date overview of what's happening in the city, suburbs and dorpies. Join our newsletter and add us to your mobile home screen for the ultimate guide to discoveries in Cape Town.

Follow and like us on Twitter ❤ Facebook ❤ LinkedIn ❤ Instagram ❤ Pinterest for updates.