Everything You Need To Know About A Plant-Based Lifestyle
Your festival wristband gives you access to all events throughout the day at this jam-packed festival
If you're interested in leading a plant-based lifestyle, this event that will show you how. And if you're already in the practice, then it's a place to stock up on goods and find out what's new on the market.
The Vegan Lifestyle Festival on Saturday 19 October includes talks, workshops, movement classes and performances for the whole day, as well as a stage with folk and ambient music, and one wristband will allow access to all of that.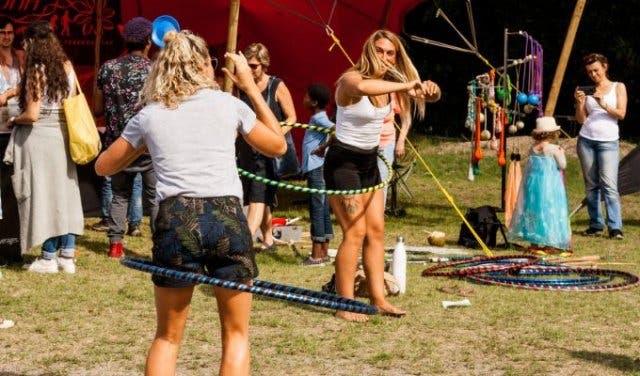 WHO'S BEHIND THE BI-ANNUAL EVENT
Festival organiser Sarah Beckett became vegan five years ago to live an ethical, sustainable lifestyle and started the festival to show what abundance is possible in living a plant-based life. She runs the event with co-organiser Shaun Robertson. The festival is biannual (March and October), and this is its third edition, now in Constantia.
The Vegan Lifestyle Festival grew from the Vegan Goods Market, another event that she still runs as a way to curate a variety of vegan goods in one place.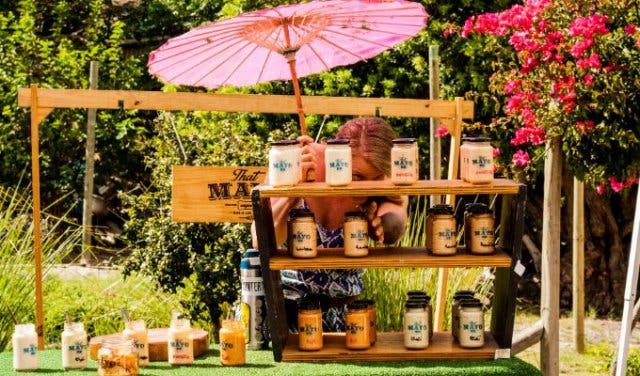 THERE'LL BE OVER 100 LIFESTYLE STALLS
This is heaven for vegan foodies: besides vegetable-based dishes, there'll be products made from seitan, a gluten-based foodstuff used to produce "meaty" textures, as well as jackfruit (a tropical fruit that, when prepared, resembles pulled pork and takes on the flavour of the spices and sauces it's prepared with). Beyond Meat, a company that produces plant-based meat substitutes, will be there via the VeganStreetFoodZA stand and Fry's Family Foods will be offering a free sampling of chicken-style nuggets.
The sweet tooth will have loads to choose, from decadent waffles from Wicked Waffles and smoothie bowls to sugar-free, gluten-free handmade creations from Starting Point Health Bar. There'll also be massages, mani-pedis, sustainable fashion shops (don't miss the cork leather sneakers from Corks) and organic, zero-waste, local, fresh produce from The Daily Goods Store.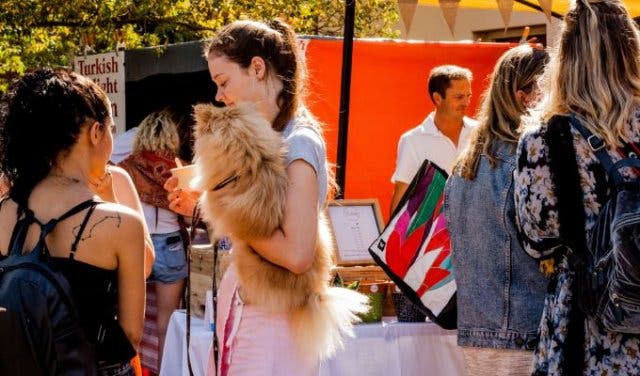 BRING YOUR HUMAN AND FUR BABIES
The festival takes place on the Herzlia Constantia Primary School sports field in collaboration with The Source, with the main entrance on Kendal Road. The venue will be decorated with colourful artworks and a large overhead installation (decor is by Awaken Minds, so expect a psychedelic trance feel). There'll also be a facilitated children's area offering face painting, a jumping castle, an obstacle course, candy floss and popcorn machines, as well as a puppet show in the afternoon.
Dogs on leashes are welcome (water stations will be provided), and a percentage of the ticket sales will go to Greyton Farm Animal Sanctuary, a non-profit organisation that offers a home to orphaned, abused, neglected, sick, or retired farm animals.
THE FESTIVAL LIVES BY ITS WORD: ZERO WASTE
This festival is all about sustainability – there's no polystyrene, all food is served in paper and a company called Waste-Ed there will be giving talks about recycling and responsible waste management. All waste generated from the festival will be sustainably managed and upcycled/recycled.
There'll also be an education and recycling station where you can learn about recycling and eco-bricking, as well as receive assistance in sorting and recycling trash created at the festival correctly.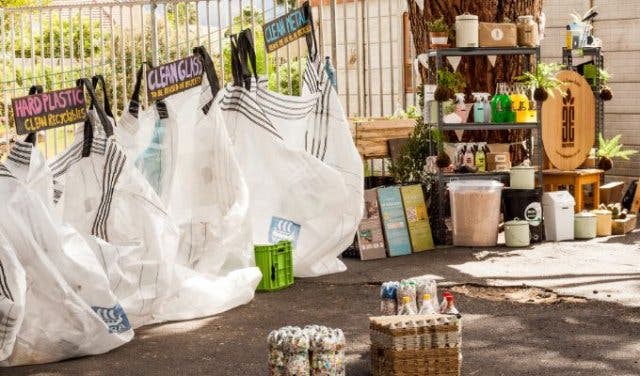 ATTENDING THE VEGAN LIFESTYLE FESTIVAL
Tickets cost R80 and can be booked online. Tickets cost R100 at the gate via SnapScan, and online sales will be open throughout the day. Children under the age of three enter free of charge.
For more information, contact the organisers directly on +27(0)84 423 3771 or veganlifestylefestival@gmail.com or via Facebook or Instagram.
Cash is recommended, although some stalls will have SnapScan or card machines. There's plenty of parking, and the event is wheelchair-friendly. The event takes place from the back entrance of the sports field, so you need to go to the map location on Kendal Road.
---
New: Fast and healthy plant-powered food at Bamboo Plant Power in Loop Street.
See what else there is to explore at these Cape Town markets.
Keep it clean at these healthy eateries and vegetarian and vegan restaurants.
Trying to find the perfect date idea in Cape Town?
Zero packaging (or cutlery) needed for McKay Cabbage Bowls.
---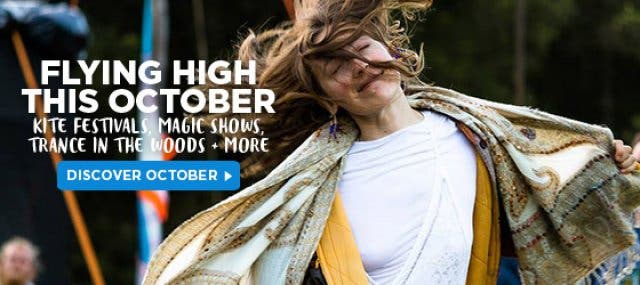 Supercharge your event? Our Events Support Programme gets results. Contact support@capetownmagazine.com or +27 (0)21 565 0415.
Use our events section for an up-to-date overview of what's happening in the city, 'burbs and dorpies. Join our newsletter and get quick access on the go by adding us to your mobile home screen for the ultimate guide to discoveries in Cape Town.

Follow and like us on Twitter ❤ Facebook ❤ LinkedIn ❤ Instagram ❤ Pinterest for updates.