Find Nemo Flying in Muizenberg
Support Mental Health Awareness and go fly a kite in Muizenberg
Did you know that 17% of Western Cape children/adolescents have a mental disorder of some kind? These are statistics from the South African Depression and Anxiety Group (SADAG). Needless to say, our fellow countrymen and women need our support and there is something you can do to help – and it's fun.

"Let Hope Fly" is the theme of the 25th Annual Cape Town International Kite Festival, and it will be held at Zandvlei Nature Reserve in Muizenberg, on 26 October from 10 am.

WATCH INTERNATIONAL KITERS ALONGSIDE OUR OWN
Kiters from Bulgaria, Germany, Italy, Turkey and the United Kingdom are coming down to fly their intricate kites alongside South Africans' – these amazing creations always are a magical sight over the Muizenberg vlei.

You can participate by bringing your own kite, or buy or make one at a free workshop. Alternatively, you can watch the splendour of the flights and shapes and colours from your picnic blanket.



IT'S A GREAT DAY OUT FOR THE WHOLE FAMILY
Kites aren't the only things in this two-day festival. There'll also be live entertainment, activities to keep the kids busy, food trucks and a craft market. The organisers also encourage festival-goers to bring picnics, and there is plenty of space to spread out alongside the river.



CAPE MENTAL HEALTH NEEDS OUR SUPPORT
All profits made over the weekend go to Cape Mental Health to fund its various initiatives – and many are needed to tackle this growing issue. According to a statistic released by the South African Depression and Anxiety Group (SADAG) in August 2019, as many as one in six South Africans suffers from anxiety, depression, or a substance-abuse-related problem. In a different study, SADAG found that 21,4% of young people have considered committing suicide in their lifetime.

It's Cape Mental Health's mission to raise awareness for mental illness in South Africa. Director Dr Ingrid Daniels says, "With self-harm and suicide rates on the rise . . . we want to share a message of hope and encouragement." Thus 2019's theme: Let Hope Fly.



Tickets are available on Quicket or at the gate and cost R40 per person, R15 per child under 12, or R110 for a family of 2 adults and 2 children under 2. The festival has been held yearly since 1994, and Cape Mental Health would like to continue this success story.
---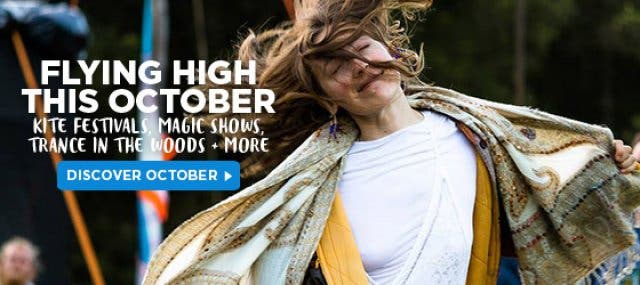 ---
Get in the know with regards to Cape Town's misconceptions on mental health.
See why you should be surfing in Muizenberg this summer.
Support another initiative: the Simon's Town Annual Penguin Festival.
---
Supercharge your event? Our Events Support Programme gets results. Contact support@capetownmagazine.com or +27 (0)21 422 2444.
Use our events section for an up-to-date overview of what's happening in the city, suburbs and dorpies. Join our newsletter and add us to your mobile home screen for the ultimate guide to discoveries in Cape Town.

Follow and like us on Twitter ❤ Facebook ❤ LinkedIn ❤ Instagram ❤ Pinterest for updates.