It's Heritage Day (And Your Day Off). Here Are 10 Ways To Celebrate
Eat a proudly SA burger, listen to SA music, run in SA vineyards
South Africans have a lot of loves; getting together for a braai is just one of them. On Heritage Day, importantly also a public holiday, there's plenty of opportunity to celebrate our common pleasures, including the braai: the many advantages of this beautiful land we live in, our excess of sun, our beers, our many cultures. Here are 10 ways to enjoy that special day.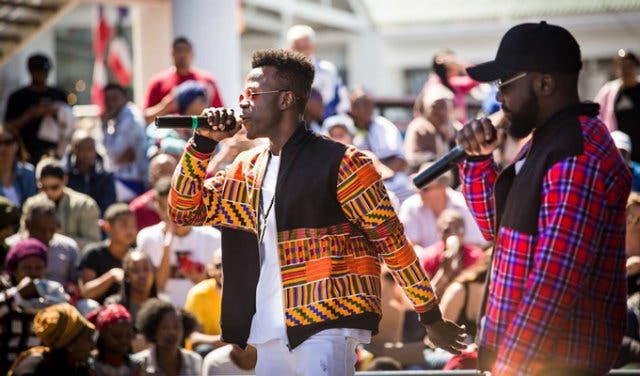 BRAAI-INSPIRED DISHES IN AN IDYLLIC SETTING
Relax on the deck overlooking the dam and the Stellenbosch valley and enjoy the tranquillity that this beautiful estate has to offer while dining on braai-inspired dishes. Chef Thys Esterhuysen has designed three incredible dishes as an extra offering to the a la carte menu. These can be ordered as individual items or as a three-course meal for R280 per person. Start with a biltong and goats cheese salad followed by oak smoked pork belly ribs and then take a trip back to your childhood with an individual peppermint crisp tart at Jordan Wine Estate.
Price: R280pp. Reserve your table here.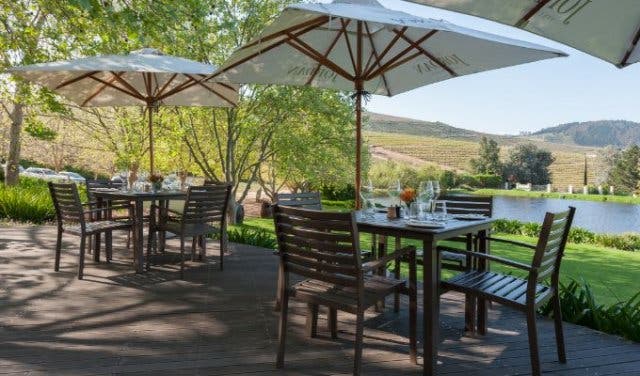 Stellenbosch Kloof Road | Stellenbosch | +27 (0)21 881 3004 | thebakery@jordanwines.com
NOTHING SAYS SPRING LIKE A POOL PARTY BY THE BEACH
Spring is the herald of warmer weather. Warm weather means swimming. So celebrate Heritage Day the best way Cape Town knows how – a pool party with Strolla Restaurant & Bar. It's all happening at The Peninsula All-Suite Hotel's brand-new pool, where sun-lovers can order bespoke gin cocktails from Strolla's brand-new Tanqueray Gin Bar. There'll also be buckets of Coronas on the newly renovated Corona deck, and the grooviest summer beats by DJs such as DJ West and Karoo, live music by Alt Ego. It's going to be an awesome day in the sun. Complimentary canapes will be served from 12pm to 2:30pm, and a limited food menu will be on offer. Tickets include a Tanqueray or Corona welcome drink and canapes. Book; space fills up quickly at Strolla Restaurant & Bar.
Price: R150pp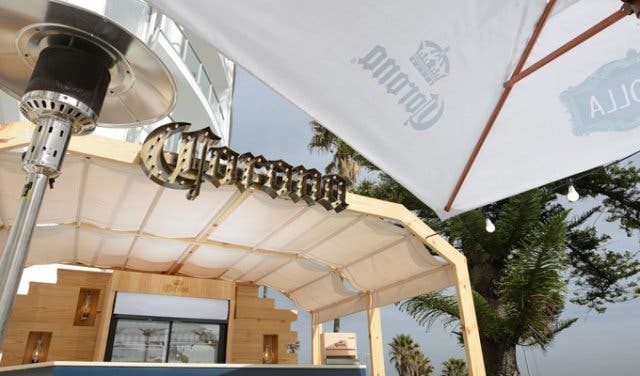 309 Beach Road | Sea Point | +27 (0)21 430 7778
HERITAGE DAY IS FOR BRAAING AT THIS COOL HOTEL
Onomo Hotel is going all-out Saffer: its bar terrace will be decorated with the SA flag, colourful balloons and homeboy Byron Clarke will be playing live, plus there'll be a braai. There'll be delicious (and affordable) dishes on offer, from steak prego rolls, boerewors rolls, pap and vleis, peri-peri chicken with potato salad and garlic rolls. Prices range from R30-R55 – why bother braaing at home? Rather head to the Onomo Hotel.
Price: R30-R55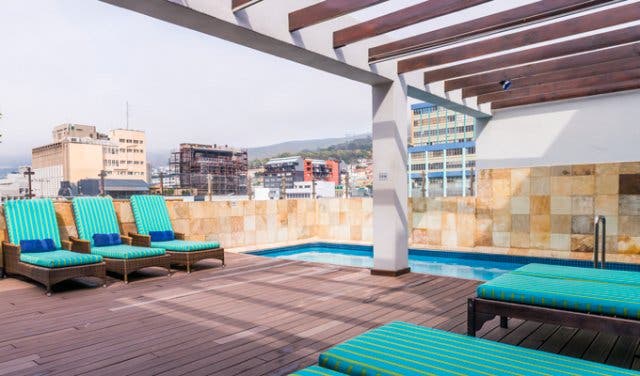 10 Greenmarket Square | Cape Town | +27 (0)21 423 2050
DID WE SAY NO WORK? SO TAKE A SEA CRUISE
How does 25% off an exclusive cruise sound? Being on the sea, looking back at Cape Town's shoreline, is a really special experience. There are various options offered by Tigger 2 Exclusive Cruises, from sunset at Clifton 4th Beach to lunch or dinner cruises. The most popular cruise, the sunset cruise, goes for R400pp, which means you'll be getting it for a steal with the discount – just R300. Private charters can also be booked. Check out the other experiences by Tigger 2.
Price: Prices vary according to cruise and start at R350pp (without special).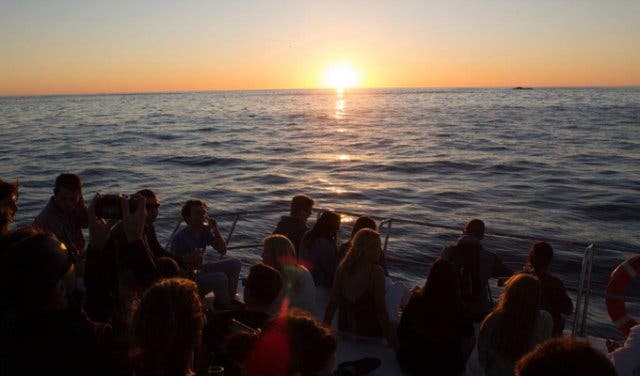 V&A Waterfront | +27 (0)21 418 0241 | info@tigger2.co.za
HEAD OUT INTO THE COUNTRYSIDE FOR SUN AND SIZZLES
Take the whole family out to Bot River and celebrate Heritage Day over the weekend. Benguela Cove will be hosting a Heritage Day braai with live music, braai platters, wine and, naturally, some Pirate Adventure Golf for the kids. Braai platters will feed four people (R600 per platter) and include delicious classics such as corn on the cob, toasted cheese and smoked tomato on ciabatta, potato salad and more. Then there'll be South African desserts with a twist, think milk tart cheesecake and lemon koeksisters. See what else there is to explore at Benguela Cove.
Price: Braai platters cost R600 per platter.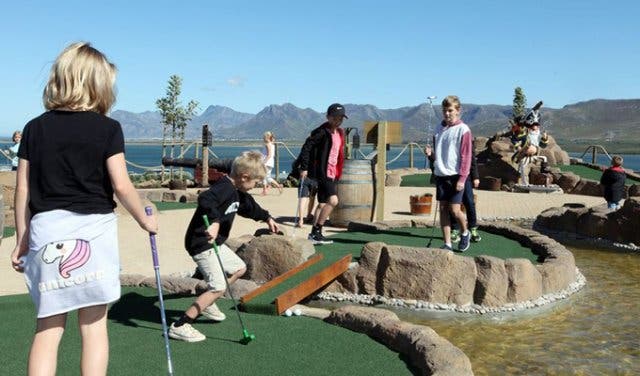 R43 Bot River Lagoon Walker Bay | +27 (0)87 357 0637 | info@benguelacove.co.za
WIN: A FAMILY TRIP TO VREDENHEIM (+ WINE)
The kids will love the wildlife of Vredenheim Wildlife & Winery, while parents will love the winery. Head to the destination on Heritage Day and see some of South Africa's most iconic big cats. If they don't win the kids over, then the dwarf goats and bunnies and calves will. Another bonus: you stand a chance to win an awesome family prize worth R1 300 on Heritage Day. The prize is a family voucher for two kids and two adults, which includes a game drive and tickets to the Animal Farm and Big Cats Park, as well as two bottles of wine. How do you enter? Take a photograph of yourself in your traditional clothing in the Animal Farm and the Big Cat Park and post both to Vredenheim's Animal Farm Facebook page as well as the Big Cats Park Facebook page and win one family voucher each. Plan your trip to Vredenheim.
Price: R45pp for kids, R25pp for adults to enter the Animal Farm. R50pp for kids, R70pp for adults to enter the Big Cats Park.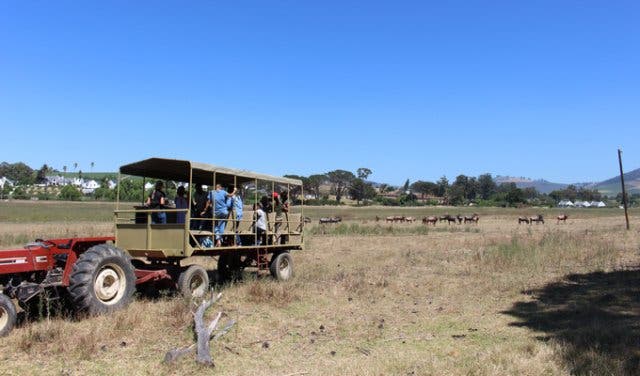 R310 Stellenbosch | +27 (0)21 881 3878
A MEALIE PAP, WORS AND CHAKALAKA BURGER
Blowfish in Tableview is making a Proudly South African burger. Made with a one-of-a-kind bun made with mealie meal, a 200g boerewors patty heaped with homemade chakalaka served with a local craft beer (lager, light or zero) by Devil's Peak Brewery. Tuck into this Proudly South African burger facing the incredible view of Table Mountain. It's available from 23-27 September 2019 only at Blowfish.
Price: TBC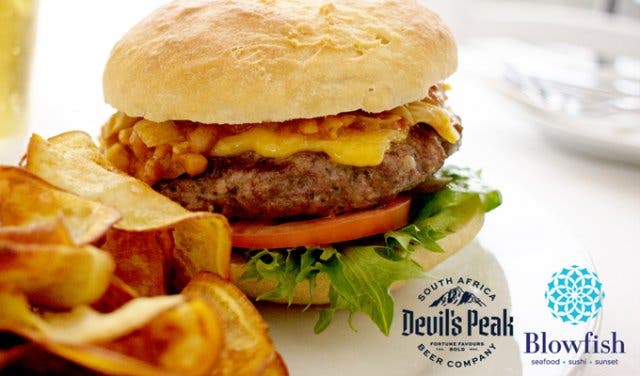 1 Marine Drive | Tableview | +27 (0)21 556 5464
TAKE THE HEALTHY OPTION AND RUN ALONG THE VINE
Run the vines of Anura Vineyards, near Klapmuts, on the public holiday. There's a 5km, 10km and 17km route. And afterwards, there'll be a braai menu at the Wagon Trail Brewing Company on the estate. It promises to be a fun day, with live music, food stalls, wine tasting and entertainment for kids. Kids under 12 can take part in the 3km Henties Junior Challenge; entry is free. Adults can accompany kids for R50pp.
Price: 5km run, R100pp; 10km run, R120pp; 17km run, R150pp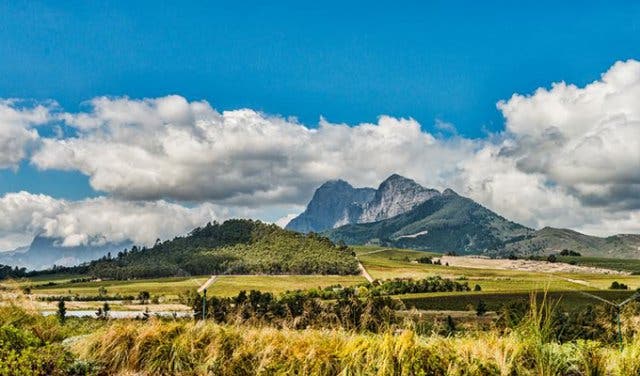 Off Simondium Road | Klapmuts | +27 (0)21 875 5360
CELEBRATE THE TALENT THAT WILL BECOME OUR HERITAGE
See local, upcoming talents showcase their music and dance artistry at the Alter Concepts African Festival hosted at the V&A Waterfront this Heritage Day. The non-profit company aims to inspire the creative youth of South Africa and do so by hosting events like this. Watch this local show, rich in culture, at the V&A Amphitheatre on Heritage Day.
Price: Free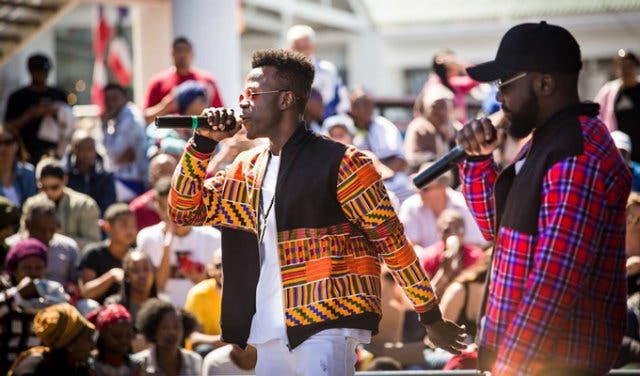 19 Dock Road | +27 (0)72 143 4065 | alterconcepts@gmail.com
NOTHING LIKE A HISTORY BOOK TO CELEBRATE HERITAGE
Bargain Books' warehouse in Athlone is over 4000m2 in size. You'll find every kind of book here – activity books, kids' picture books, paperbacks and hardbacks – all available at super-low prices and on a public holiday. So Heritage Day could begin with a bargain and a great new read. To make sure you don't miss out, be sure to RSVP to the sale here.
Price: R20-R100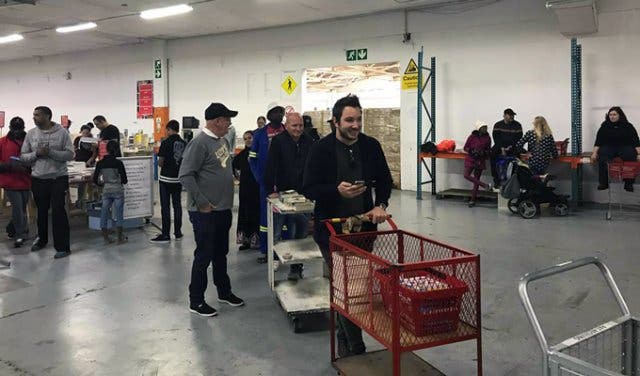 10 Mymoena Crescent | Athlone | +27 (0)21 706 1461
KEEP IT WHOLESOME: ORGANIC VEGGIES AND A FAMILY BRAAI
Love a quiet kind of time on public holidays? Then stroll through this eco-friendly Tuesday Grocery Market in Scarborough on Heritage Day. Pick up some organic vegetables, home-baked treats, freshly baked breads, fresh pasta, craft beers, and there's a happy hour attitude to frozen cocktails with great discounts from 6pm-8pm. There'll also be face painting for the kids, and a braai blazing throughout the evening.
Price: Free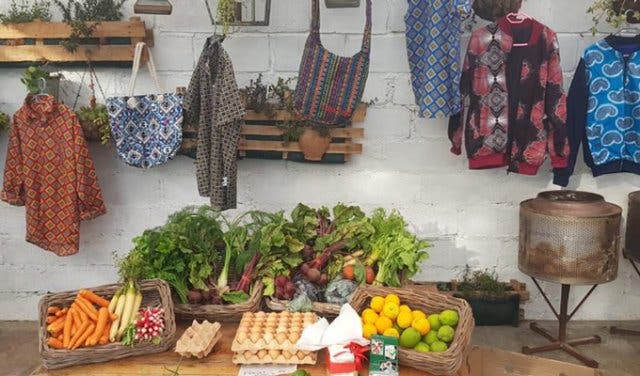 264 Main Road | Camel Rock | Scarborough | +27 (0)21 780 1122
---
Bigger than a festival; uplifting African culture and heritage at The Afrofest.
The first annual koesister day, what it means and why we celebrate Heritage Day.
Always know what to wear and where to go during Cape Town's seasons.
Think you've run out of activities for the kids? Here are more than 50 things to do with kids in Cape Town.
---