It's Cape Town's Most Spirited Road Trip
All aboard, gin lovers. You're about to discover Cape Town's hidden gin gems
We recently got the chance to experience Kiff Kombi Tours' Gin Jol tour, which it turns out, is as much a celebration of Cape Town as it is of gin. And we totally called shotgun, because, come on, this is one of the latest special offerings by Kiff Kombi Tours.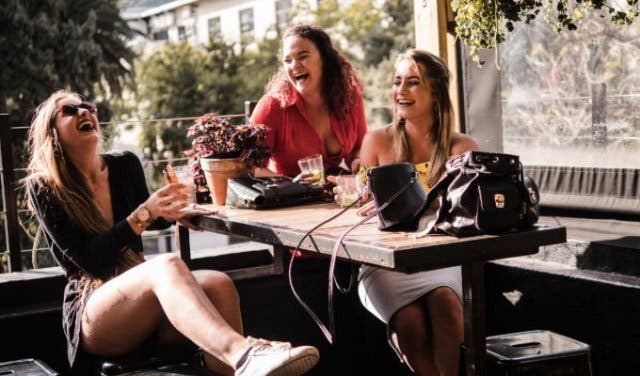 START AS YOU MEAN TO CONTINUE
The tour kicked off outside Yours Truly on Kloof Street. We had more than enough time to grab a coffee and prepare for a whole day of gin tasting (challenge accepted). The colourful new Kiff Kombi Tours van was waiting for us. And so was the gin, so we all piled in and headed out for a day of adventure.
The first stop on the tour was the Distillers Union at Woodstock. Most of us had never heard of this distillery, so we were in for a treat. On arrival, a table with four tasting glasses and snacks awaited us. Owner Simon Von Witt was there to take us through the gin making process and give us some insight into the flavours of each gin. We tasted their Inception Gin (of which there is a wine-based and beer-based version), the High Tea gin, as well as the Cask Aged gin. Each was paired with a different snack which included olives, cheese, biltong, pistachios, dried fruit and cake.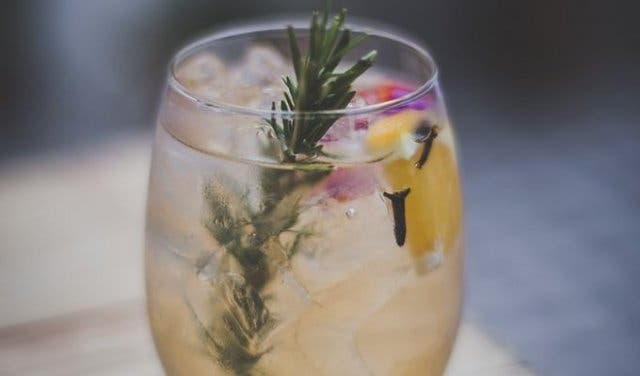 HIGH TEA GIN, ANYONE?
On the way to our next stop, Pienaar & Sons Distillery, tour leader Drew Campbell presented us with tasty snacks to line our stomachs and keep us busy. They were a welcome treat as we were pretty buzzed by this point – five neat spirits will do that to you! Taking things up a notch, the next venue offered a tasting of their gin and vodka. Yes, we did have a taste of each one neat, but we also added a mixer in a 1:1 ratio to maintain the flavour of the spirit, while ensuring that we would still be on our feet at 3pm.
The second-last stop on The Gin Jol was The Botanical Bar, located on Longmarket Street in the city centre. This bar opened quite recently, but already they've made their name as crafters of gin cocktails and drinks infused with local botanicals. We had an amazing shrubs and bitters tasting, with gin, of course.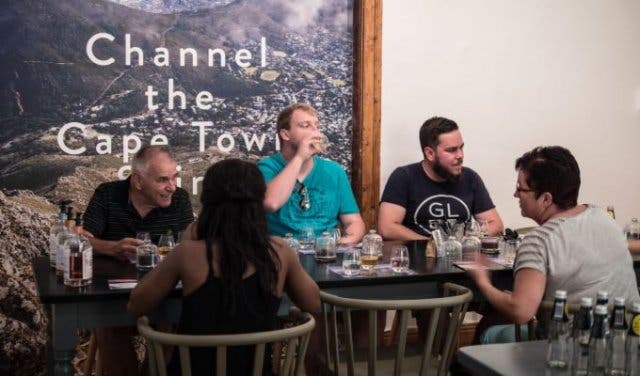 SHHH… IT'S A SECRET
No gin tour would be complete without a stop at the Secret Gin Bar. This inner-city hotspot is where Capetonians gather for a taste of local gin made into bespoke cocktails. Sipping on a gin and tonic cocktail was the perfect way to end a day well spent with new friends.
PRICING AND BOOKING INFORMATION
With lunch, pick-up and drop-offs in the City Bowl area, distillery visits and tastings included, the Gin Jol tour costs R900/p. It's ideal for bachelor and bachelorette parties and corporate functions.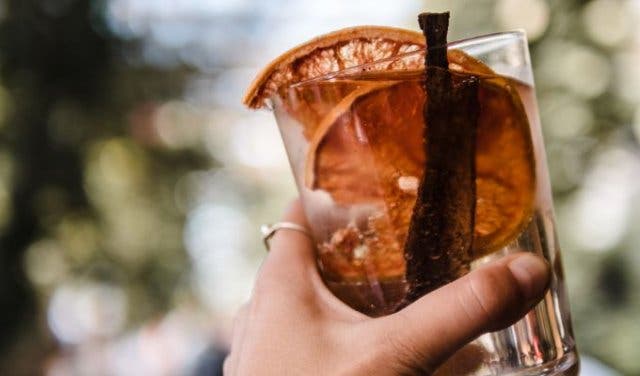 Book your tour now by calling +27 (0)72 213 3888 or email bookings@kiffkombitours.co.za. Find Kiff Kombis at 8 Kloof Street, 701 Buitenkloof Studios, Gardens.
Want to know more about Cape Town's coolest tour operator? Read about Kiff Kombi Tours here. Not a big gin fan? Try Kiff Kombi Tours' Craft Beer Safari instead.
---
Want to experience the best of Cape Town through epic, bite-sized activities? Check out the city's most unique day tours.
We have the best ideas for organising the ultimate bachelor parties and bachelorette parties in the city.
You might also be interested in unique team-building and end of year experiences for colleagues.
Plus, check out our Cape Town Gin Distillery overview.
---
Use our events section for an up-to-date overview of what's happening in the city, 'burbs and dorpies. Join our newsletter and get quick access on the go by adding us to your mobile home screen for the ultimate guide to discoveries in Cape Town.

Follow and like us on Twitter ❤ Facebook ❤ LinkedIn ❤ Instagram ❤ Pinterest for updates.