Meet Muizenberg's Artists At Home And In Their Studios
Get ahead on present-buying: ceramics, jewellery, art and textiles
Muizenberg is full of creatives making textiles, ceramics, art and jewellery – and this is just a smattering of the range of art emerging from this sociable little village. This October, you can meet the people behind the art in their homes or studios during the Muizenberg Open Studio Tour. Join pop-up exhibitions or even take part in art workshops.
The tour, which takes place on Saturday 12 and Sunday 13 October, has been going since 2014 and runs during the Muizenberg Festival (7–13 October). It's a fantastic, personal way to explore this quaint little space with its strong community vibe.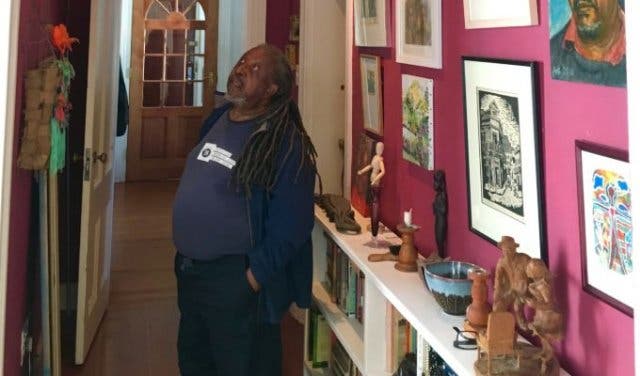 MEET LOCAL ARTISTS IN THEIR CREATIVE ZONES
"Every time I visit a Muizenberg home that I hadn't spent time in before, I'm amazed by the beauty and care that is hidden behind every door," says Sean Mac Pherson, the 2019 organiser and herself an artist. "Like its lovely homes, Muizenberg keeps its thriving artistic community surprisingly well-hidden. It feels to me sometimes that there are artistic endeavours squirrelled behind every door."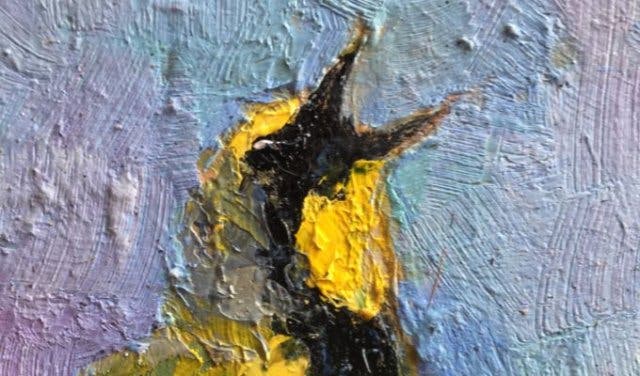 You'll have the chance to meet artist and textile designer David Bellamy (and his dog Tommy), and see how illustrator Wonder Meyer creates her dreamy works. Other artists on the list are painter Charlotte Corbett, cartoonist Andy Mason and needlework fine artist Gina Niederhumer – just some of over 20 artists and studios who'll be opening their doors.
If you'd like to buy artworks, you can negotiate directly with the artists.
PARK YOUR CAR AND SPEND THE DAY ON FOOT
All the venues in the Open Studio Tour are within central Muizenberg, so it's easy to walk from one venue to another. There are also plenty of lovely restaurants and coffee shops in Muizenberg where you can stop to refuel.
On the whole, the tour is a child-friendly event, but some studios are functioning workshops so visitors will need to be mindful of that and keep a sharp eye on their offspring. The Muizenberg Festival also has a selection of child-friendly theatres.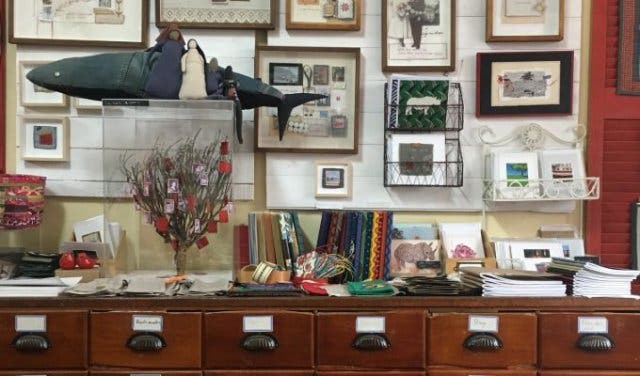 TRY THIS POLYMER CLAY JEWELLERY WORKSHOP
Polymer is a modelling clay that can be used as a jewellery-making material. In this beginner's workshop, you'll learn how to manipulate polymer clay into different shapes, marbling effects, and patterns to make your own piece of jewellery to take home. This workshop includes everything you need for the activity, as well as tea and cake. The workshop takes place on Saturday, 12 October. Book in advance if you'd like to attend and do so online.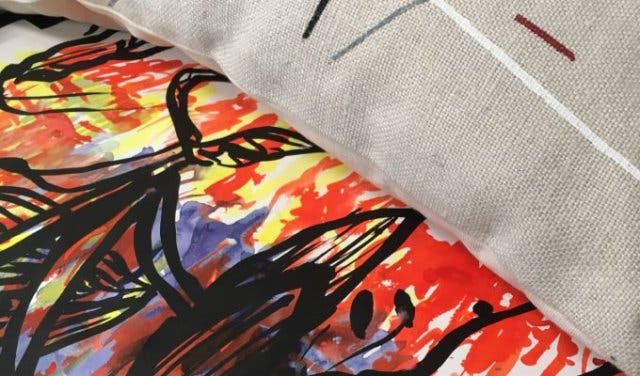 THE MUIZENBERG FESTIVAL
The Muizenberg Festival (7–13 October) encompasses theatre, dance, music and community get-togethers. Check out the Muizenberg Festival Schedule which will be finalised closer to the time online or on Facebook.
ATTENDING MUIZENBERG OPEN STUDIO TOUR
The Muizenberg Open Studio Tour is free to attend (except for an exciting workshop detailed above). Parking in Muizenberg is not metered, so apart from a tip to your security guard, it's free to park. For more details, contact +27(0)76 764 7077 or visit the Facebook page.
---
While you're in the area, check out the St James Coastal Walk in Muizenberg or try out surfing in Muizenberg.
Make a day of it during a day tour or why not explore art galleries in Cape Town?
Get your groove on at these annual music festivals.
---
Supercharge your event? Our Events Support Programme gets results. Contact support@capetownmagazine.com or +27 (0)21 565 0415.
Use our events section for an up-to-date overview of what's happening in the city, 'burbs and dorpies. Join our newsletter and get quick access on the go by adding us to your mobile home screen for the ultimate guide to discoveries in Cape Town.

Follow and like us on Twitter ❤ Facebook ❤ LinkedIn ❤ Instagram ❤ Pinterest for updates.