New Year, New Resolutions: Set Your Goals With A Vision Board
Be guided through art therapy techniques to manifest your new year dreams
Create a vision board with colours, pictures, words and art therapy techniques to identify and creatively set goals for 2020. Samantha Davis, a trained and registered art psychotherapist, will run the classes on Friday, 24 January and on Sunday 26 January.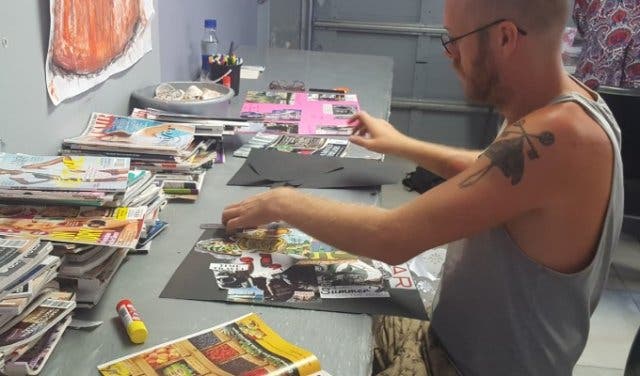 "Many people have a list, for the new year, of things they want to change or improve," says Samantha. "Something that is worthwhile is spending time getting clear on what you want to achieve, then consciously setting intentions and goals for the coming year through a creative method."
WHAT IS A VISION BOARD AND HOW DOES IT WORK?
A vision board is a collage of images and words affirming your dreams and desires. It takes the dream out of your mind and puts the goals on paper, helping to clarify what you want out of life while inspiring and motivating you to achieve your goals. January is an excellent time to set the groundwork for the new year.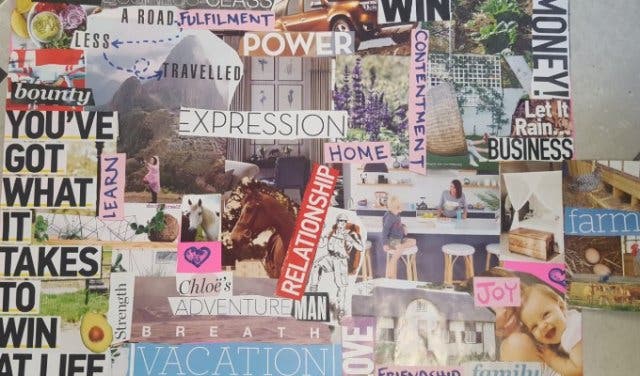 WHAT TO EXPECT AT THE WORKSHOP
All art materials will be provided and you will be guided through the process of creating a vision board. Once it's created, there will be a voluntary sharing of vision boards in the group to encourage accountability and pride. The workshop is suitable for all ages and can accommodate up to 10 participants. Tea, coffee and refreshments will be served.
WHAT IS ART THERAPY AND HOW DOES IT WORK?
In art therapy sessions, you use materials to express and explore thoughts and feelings with the assistance of an art therapist, who provides a safe and supportive space. The materials may include paint, clay, chalk, charcoal, crayons, markers, objects to cut and paste so that you can express yourself as you wish.
The therapist and client work together during the personal and creative process, often bringing long-buried feelings and desires to the surface.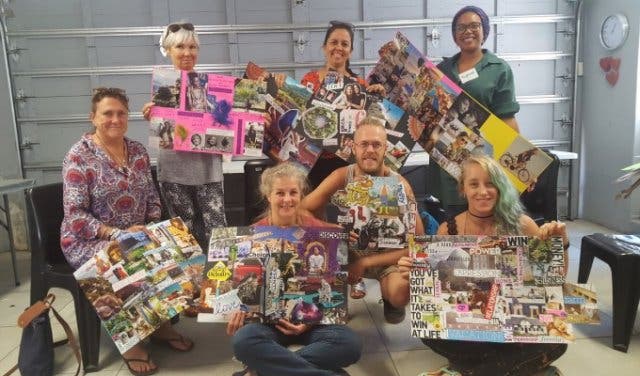 ATTENDING VISION BOARD ART THERAPY WORKSHOP
Attending the workshop costs R695–R750 per person (which covers all art materials and refreshments) and can be booked online. For more information, contact the organisers directly on +27(0)83 326 6655 or info@arttherapy.co.za. This workshop can also be run for existing groups upon request on your own chosen dates.
---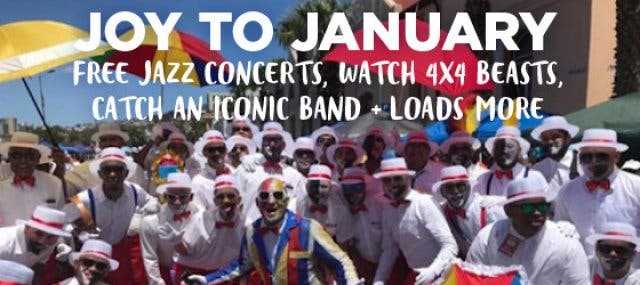 ---
Another fun thing involving art in Cape Town is First Thursdays.
For great coffee and art, visit Ground Art Caffe.
If you love art and history, why not visit these museums and art galleries?
---
Supercharge your event? Our Events Support Programme gets results. Contact support@capetownmagazine.com or +27 (0)21 565 0415.
Use our events section for an up-to-date overview of what's happening in the city, 'burbs and dorpies. Join our newsletter and get quick access on the go by adding us to your mobile home screen for the ultimate guide to discoveries in Cape Town.

Follow and like us on Twitter ❤ Facebook ❤ LinkedIn ❤ Instagram ❤ Pinterest for updates.