Heritage, History And Iconic Landmarks While Running In District Six
See Cape Town through new eyes on a run past historic landmarks
Slave Route Challenge organiser Farouk Meyer was inspired to create a walking and running event that passes all Cape Town's heritage sights, highlighting slave heritage.

The Slave Route Challenge Powered by Brimstone celebrates its 10th anniversary on Sunday, 23 February 2020. There will be fun runs and walks available for the whole family, starting from 5km up to a half marathon.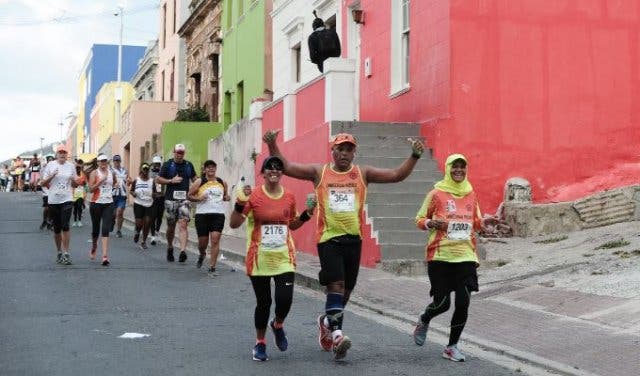 THE ROUTE, HISTORICAL LANDMARKS, AND KOESISTERS
The event incorporates 5km, 10km and 21.1km routes, making it suitable for the whole family. The breathtaking and thought-provoking routes all start at City Hall in Darling Street and finish on the Grand Parade. You can view the route maps online.
The routes pass various historical landmarks that will be marked on the route. For example, the Whipping Post (corner of Buitenkant and Darling Streets) was once a place of torture and execution for slaves and convicted persons. The Hurling Swing Pump (Prince Street in Gardens) is where slaves would walk long distances every day to fetch water. The Slave Tree Plaque (Spin Street) marks the site where slaves were auctioned.
There are seven refreshment stations on the route and koesisters will be handed out in the Bo-Kaap.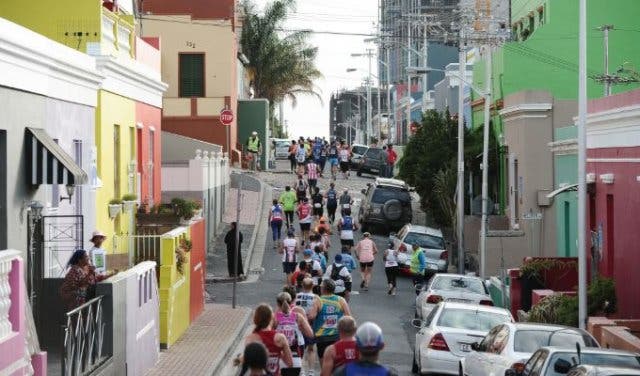 GREAT PHOTO OPS
At the start or at the finish on the Grand Parade, the beautiful backdrop is the City Hall, where late President Nelson Mandela addressed us for the first time after being released from Victor Verster Prison. Spectacular pictures can be taken in District Six, Company Gardens, Bo-Kaap, Sea Point and at the Castle of Good Hope.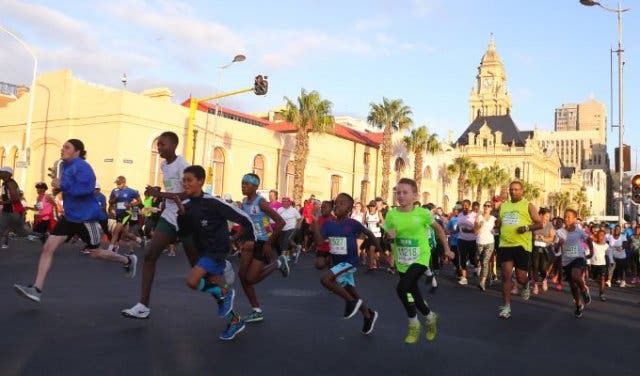 ACTIVITIES AND FOOD AT THE FINISH LINE
From 9am, live entertainment will be taking place on stage at the Grand Parade. There will be a prize-giving ceremony including plenty of lucky prize draws courtesy of Clicks Group, Peninsula Beverages, Smile 90.4FM, Hammer Nutrition, Table Mountain Aerial Cableway, Avroy Shlain, Sportsmans Warehouse, Spitfire and many more. Each finisher receives a Coke and a commemorative medal for the 10th anniversary.
And you can refuel at the many food vendors selling coffee, cooldrinks, French fries, shawarmas, burgers, boerewors rolls, ice cream, slushies and corn in the cup.
ATTENDING THE SLAVE ROUTE CHALLENGE
Tickets cost R40–R190 and can be booked online or at any Sportsmans Warehouse Store in the Western Cape. Entries Close on Sunday 9 February 2020.
Registration takes place at the Castle of Good Hope on Friday, 21 February, from 10am until 8pm and Saturday, 22 February, from 10am until 5pm. This is where you collect your race numbers. For a R20 fee, there is secure parking at the Golden Acre Parking which opens at 5am on Sunday, 23 February.
For further queries, the public can contact the Event Communications Manager, Fatima Allie on +27(0)82 066 3353 or zarina@itheko.com.
BENEFITS FOR ALL
LOFOB, League of the Friends of the Blind is a 2020 race beneficiary. Brimstone Itheko Sports Athletic Club give a donation, and other funds are generated from participants. These funds will go towards LOFOB's projects for visually impaired youth and adults. Last year the race beneficiary, Mary Harding School in Athlone received R65 000.
---
If you love the sights and sounds of Cape Town and keeping fit, check out these hiking routes and running routes and check out other ways besides the gym that are great for staying fit in Cape Town.
Get running lessons from a Comrades silver medalist at this trail clinic.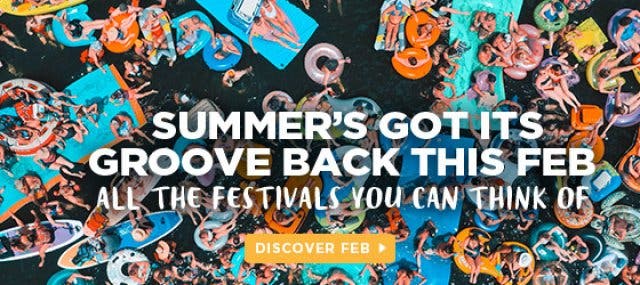 ---
Supercharge your event? Our Events Support Programme gets results. Contact support@capetownmagazine.com or +27 (0)21 565 0415.
Use our events section for an up-to-date overview of what's happening in the city, 'burbs and dorpies. Join our newsletter and get quick access on the go by adding us to your mobile home screen for the ultimate guide to discoveries in Cape Town.

Follow and like us on Twitter ❤ Facebook ❤ LinkedIn ❤ Instagram ❤ Pinterest for updates.