South-Indian Tapas and Thalis For a Light Business Lunch in Sea Point
Vegan options, halaal-friendly, casual but beautifully decorated: Sundoo South Indian Tapas and Bar is perfect for a Sea Point-style stroll in, stroll out business lunch
It's the age-old question – where to go for a quick business lunch? Somewhere local, for sure. No time to waste. But the food must be delicious. And what about catering for vegetarians, vegans or someone who wants Halaal-friendly options? Oh, and a quick turnaround and quiet ambience is also a must.
Sounds like you're craving the business lunch vibe at Sundoo South Indian Tapas and Bar in Sea Point – a South-Indian-inspired, Durban-styled eatery in the heart of the Regent Road strip.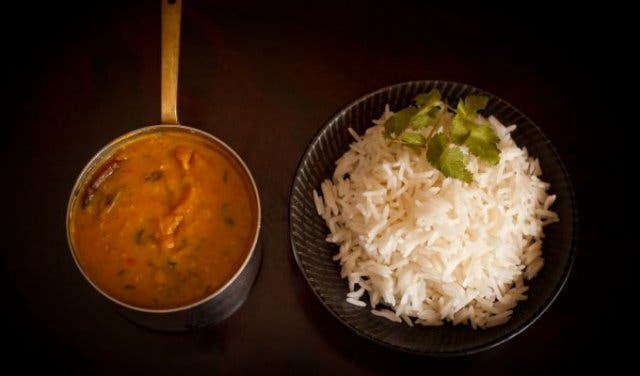 BUSINESS AND LUNCH AT SUNDOO
Sundoo is a lekker Sea Point local that knows a thing or two about blending multiple cultures to create a menu that caters for different tastes and needs. The food is simple and fuss-free, offering a range of South-Indian-inspired dishes with a dash of Durban flavour (in Cape Town, of course) to encourage interaction.
It's vibey, which also works well for table sharing and tapas-style tastings. And then there's the atmosphere. With its intimate collection of small tables and longer booth-style seating, the relaxed, laid back ambience is perfect for a quiet meeting or chatty team catch up.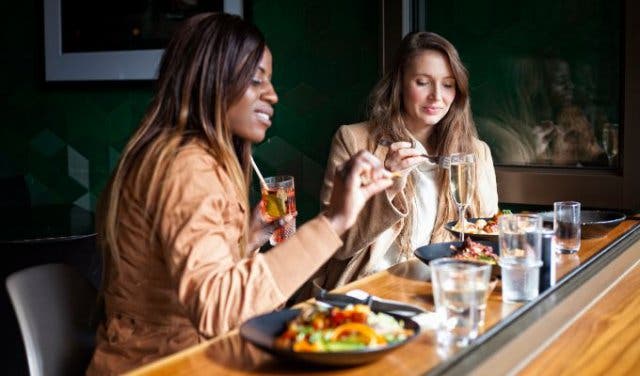 IT'S ALL ABOUT THE FOOD AND FLAVOURS
The menu is inspired by chef and veteran restauranteur Seelan Sundoo's South Indian roots, while paying homage to the unique flavours inherent in Durban's Indian dishes. So expect the usual classics like Seelan's signature lamb curry and chicken briyani, but also some surprises like the succulent wok-fried squid head tapas or the duck curries. Yes, duck.
And let's not forget the Bunny Chow dishes, served in a quarter loaf, saucy and spicy, Durban style.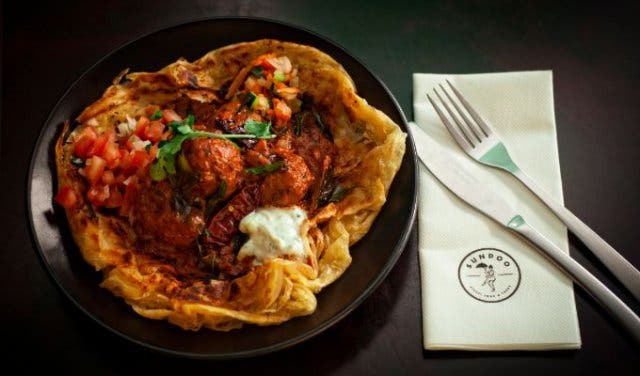 LIGHT, VEGAN AND HALAAL-FRIENDLY LUNCHES
Lunches are light and offer plenty of opportunities to share dishes – choose loads of smaller portions for your table and share. Lunchtime specialities include thalis, which serve up small portions of curries and sambals on one plate. And the roti wraps, which turn bigger curry dishes into light lunchtime options.
What happens behind the scenes is key to the Sundoo lunch experience. The restaurant adheres to South India's Ayurvedic cooking principles, which sees food as medicine and seeks out vegetables, herbs and spices known for their healing properties.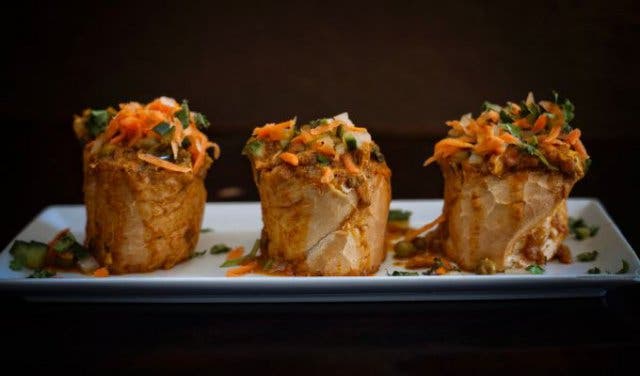 This means that most of the vegetarian dishes are also vegan, with no animal products like eggs or cream included in the sauces or preparation. And everything is made from scratch, from Seelan's secret spices to the hand-rolled samosas and homemade pickles and chutneys.
Oh, and did we mention the kitchen is Halaal friendly? There's no pork and beef prepared or served here. In fact, all the meat products at Sundoo come from a Halaal-certified local butcher.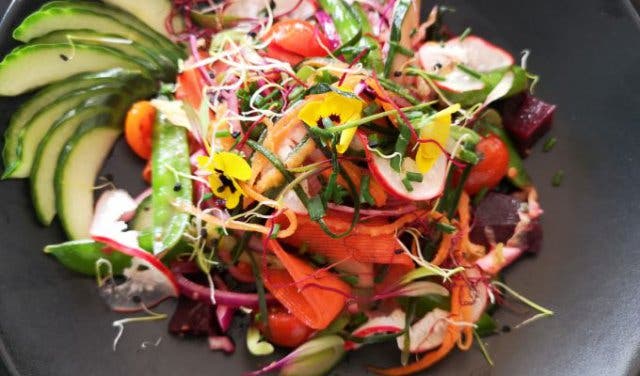 The Bill: Tapas and starters range R40–R80. Mains cost R95–R170. Desserts range R40–R60. And Sundoo has a fully licensed bar offering a wide selection of wines, cocktails and ciders with two craft beers on tap.
Capacity: The restaurant seats 42 people. Sundoo can be hired out at a fixed rate/minimum spend
FYI: Sundoo has a fully licensed bar offering a wide selection of wines, cocktails and ciders with two craft beers on tap.
Discover more at Sundoo restaurant in Cape Town, including slow, exotic dinners in Sea Point.
---
Food glorious food. If it's more Indian you're after, you can't go wrong with one of our selection of Indian restaurants in the city. There are also loads of unique buffet restaurants and plenty of exciting new restaurants in Cape Town

Alternatively, have a look at our selection of special vegetarian and vegan-friendly restaurants.
---
Use our events section for an up-to-date overview of what's happening in the city, suburbs and dorpies. Join our newsletter and add us to your mobile home screen for the ultimate guide to discoveries in Cape Town.
Follow and like us on Twitter ❤ Facebook ❤ LinkedIn ❤ Instagram ❤ Pinterest for updates.