Teambuilding Activities You'll Actually Enjoy
17 teambuilding activities and why they work
Last update: 25 November 2019
Team building brings people together, breaks down barriers, and it needn't be expensive or complicated, like a pre-work charge up Lion's Head or a post-work beach picnic. However, if you're looking for something a little more structured that has specific outcomes, there are plenty of activities that'll achieve that too.
Attorney-turned-director of team-building company, Beach & Bush Team Building, Sean Uys, has been running team-building activities for more than 20 years. According to Uys, experiential activities, such as hiking or kayaking or quad biking, are great for team bonding and connecting, while more formal activities encourage teams to work together to achieve a goal. Here are some ideas, from a scavenger hunt to a digital detox, to get your next team-building party started.

LEARN TO COOK OR ENJOY A PRIVATE DINNER WITH COWORKERS
Rock star chef Matt Manning's popular The Chef's Studio brings flair to a well-loved team-building activity. Private cooking classes vary, from Cape Malay to Italian pasta making. Plus there's canapes on arrival and you can buy wine. If you're looking to class things up even further, consider their carefully-crafted function menus, some of which come with canapes, bubbly, and a personalised apron you can take home. You'll share a station with a colleague and experience the joys of learning a new skill together at The Chef's Studio.
What you get out of it: Hands-on cooking experience led by a professional chef in a top-of-the-line kitchen, with rugged concrete countertops, from décor partner Caesarstone, steel finishes and the cutting-edge cooking technology and cookware
Note: Packages differ in price, depending on the size of the group and the package, but are usually around R700 – R1950 per person; you need to make a booking at least 48 hours in advance


103 Bree Street | Cape Town City Centre | +27 (0)87 898 2207 | info@mattmanningchef.com
HOW ABOUT WINE TASTING ON AN E-BIKE?
Cycle on an electric bicycle to wine farms in Banhoek, Franschhoek or one in Stellenbosch that dates back to 1692. Your guide will go through these scenic routes at a leisurely pace, spending 30 to 45 minutes at each wine farm so there's time to savour the wine and do some shopping. Plus, you can ride through a forest on an e-fatbike while taking in alpine views (and a hot coffee once you reach the highest point) with Vine Bikes.
What you get out of it: You're always bound to have a good time when you combine wine tastings and the fun of cycling on an e-bike.
Note: You don't have to spend too much energy, as your e-bike assists you in pedalling.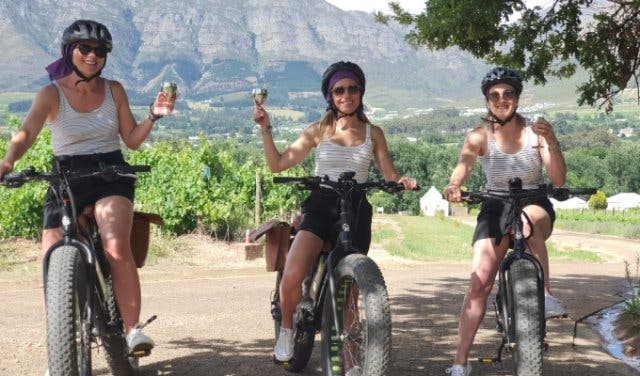 1 Lanzerac Road, Karindal, Stellenbosch | +27 (0)82 776 0557 | scootours.capetown@gmail.com
A WILD-GOOSE CHASE FOR EVERY BODY AND BRAIN
Welcome to a high-tech, high-fun, team-building event: a real-time scavenger hunt that sends players on a wild-goose chase to various cool locations via an app, pre-loaded with 16 to 30 unique challenges. The exercises are physical, with a live photo feed that helps teams keep tabs on the competition and their rank on the leaderboard. To complete a challenge, participants submit a photo, video or text as their answer. The more creative, original and clear the response, the better their chances of earning bonus points. It's fun, fast and interactive, which means you'll never get bored with The Gallivanting Goose.
What you get out of it: Fun and laughter that challenges the brain and boosts problem-solving, communication, leadership and decision-making skills. Plus it's a great morale booster.
Note: Price works to scale – the more people per game, the less the cost per person. As of May 2019, a wheelchair-friendly version of the game is available. Contact the company for a precise quote and to confirm a date.


Various locations in and around Cape Town or Stellenbosch | www.thegg.co.za | +27 (0)82 468 3052 | talktome@thegg.co.za
DIGITAL DETOX (ALMOST)
Super cosy, minimum tech and maximum relaxation is what it's about at this luxury glampsite in the Elgin Valley, just 50 minutes from Cape Town. There are hammocks for chilling, a family table with a fireplace and viewdeck for business and a big braai area for connecting with team members. There's also ziplining, canopy and segway tours, hiking and mountain biking (it's on the Absa Cape Epic route) and plenty markets and restaurants right around the corner. Discover Cherry Glamping near Cape Town.
What you get out of it: Team bonding, time out, getting to know each other better
Note: Find out more about low-tech Wednesdays at Cherry Glamping's team-building getaways.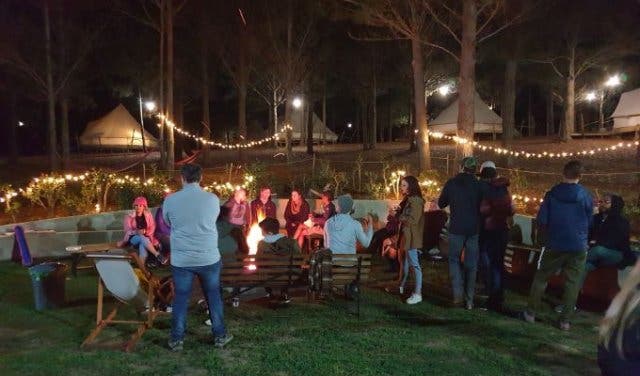 Groenrug Estate, N2, Grabouw | +27 (0)82 788 9837 | info@cherryglamping.co.za
MOVIE-MAKING CHALLENGE
This is entertaining, creative, practical and interactive for everyone regardless of age, fitness level or physical abilities. Each team collaborates to write a script, direct and act using their "movie-making kit," which contains materials and props to produce a movie, advert, news or weather forecast. (Tip: a movie "awards ceremony" is a fun way to celebrate hidden talent)
What you get out of it: Efficient working as a team, focus, planning and attention to detail
Note: Group sizes and price vary. Please request a quote
info@beachandbush.co.za, +27(0)87 725 2502 | website
GET JOLLY WITH A FINE WINE AND FOOD EXPERIENCE
Get the conversation flowing by bonding over tasty, local cuisine and world-renowned wines in a relaxed, family farm setting. Enjoy a delicious food and wine pairing that celebrates all things local and lekker about South African fare, in a way that encourages sharing stories and personal experiences. Or indulge in a wine tasting experience in their modern tasting room at Leopard's Leap.
What you get out of it: A fun, relaxed dining experience in a picturesque setting, while enjoying the best wines South Africa has to offer.
Note: On weekends, the winery serves a colourful range of wine cocktails.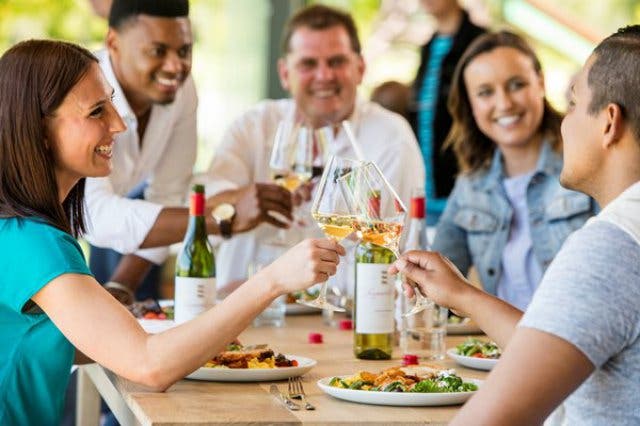 Main Road | Franschhoek Valley | www.leopardsleap.co.za | reservations@leopardsleap.co.za | +27 (0) 21 876 8002
TRAPPED IN A REAL-LIFE VIDEO GAME
A team of two to six team members gets trapped in a mysterious room for 60 minutes. They have to solve challenges, find hidden keys and codes, release trapdoors and open secret passageways to complete their mission. Escapetrix interactive escape rooms require keen observation skills, logic and teamwork to escape.
What you get out of it: Collaboration, communication, logic and creativity.
Note: R130 per person for a team of six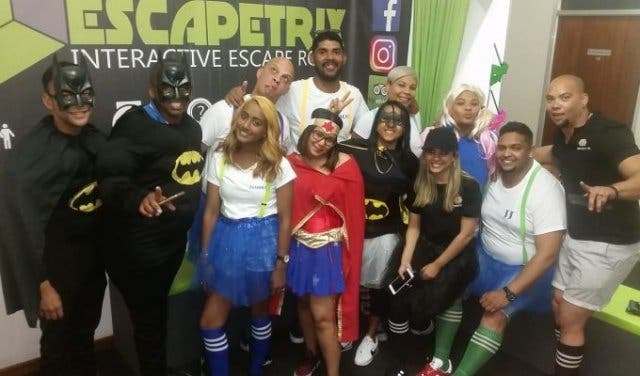 276 Main Road, Monte Rosa Building Paarl | info@escapetrix.com, +27(0)21 300 0447 | website
CONNECTING OVER FOOD
The bubbly Jade De Waal hosts Food Jams either at the premises in Salt River or at a venue of your choice. Food Jams are get-togethers where guests are randomly divided into teams which each make part of a four-course meal. Each team gets a food station and receives ingredients, utensils and a recipe which can be followed or improvised on. For the next hour, the kitchen explodes with delicious smells and the sounds of chopping, frying and laughter. The menu offers Halaal, vegan and vegetarian options so everyone can share the meal together around the table with or without wine at the end.
What you get out of it: Teamwork, communication, fun and a meal.
Note: 6–60 pax, R450 to R600 per person

Unit B10, Salt Orchard, 45 Yew Street, Salt River | +27(0)63 292 0419, foodjamsinfo@gmail.com | website
HANGING IN THERE
Ziplining is a safe and exhilarating activity for all ages, sizes and fitness levels – from the office cleaner who likes going slow, to the new intern who likes going fast, to the finance manager who loves monkeying around; there are even tandem rides for those who are nervous. Additional "soft adventure", ground-based, team building activities are available. A film crew is available to immortalise the experience.
What you get out of it: Builds team-spirit but also encourages personal growth.
Note: Group sizes and price vary. Please request a quote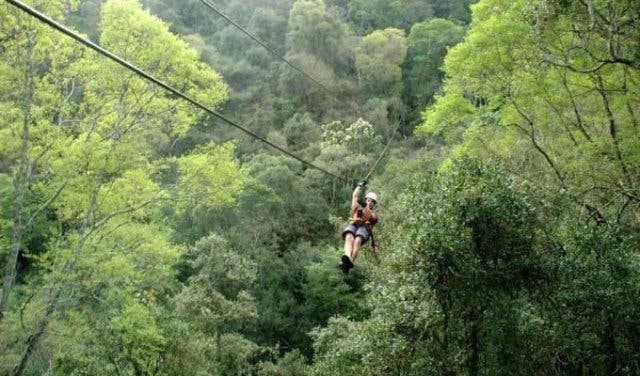 Cape Canopy Tour, Elgin Valley, Grabouw and other locations | zipline@capecanopytour.co.za, +27 (0)21 3000 501 | website
SHIPWRECKED!
Before the challenge begins at Oudekraal beach, each team creates a war cry as an introduction. The Shipwreck Survivor Challenge consists of six activities that range from blindfolded navigation to building a craft and paddling out to save a team member, and culminates in a tug-of-war. Finally, the scores are added and the winning team announced. All equipment and safety gear is provided and a presenter briefs and motivates teams and can also host a prize-giving. Braai and refreshments optional.
What you get out of it: Staff interaction and strengthened relationships.
Note: ±R950 per person. Please request a quote


Downhill Adventures | +27 (0)82 459 2422, info@downhilladventures.com | website
MURDER MYSTERY
You and your team play fictional characters in a South African crime comedy. You choose your characters and costumes on the day, and the Murder Mystery Police guide your team as you try to solve the Murder Mystery together. It's a fun, interactive event which allows colleagues to break stereotypes and get to know each other better.
What you get out of it: A fun, different, non-physical team building, with lots of laughter, where team members collaborate and see a different side of each other.
Note: Ideal for teams of 8–200 pax; For pricing, contact SA Murder Mysteries

SA Murder Mysteries | +27(0)861 503 504, info@samurdermysteries.co.za | website
HIT THE DUNES
All that's needed to sandboard is an attitude of confidence, a few simple instructions, sunscreen and basic physical fitness. This exhilarating activity dares team members to push limits and discover the 50m dunes of Atlantis, 43km from Cape Town. There's also quad biking, 4x4 drives and the DuneThrasher drive in a 400-horsepower, custom-built sand rail pipe car imported from the USA.
What you get out of it: Trying something new and pushing limits.
Note: ± 25 pax. Please request a quote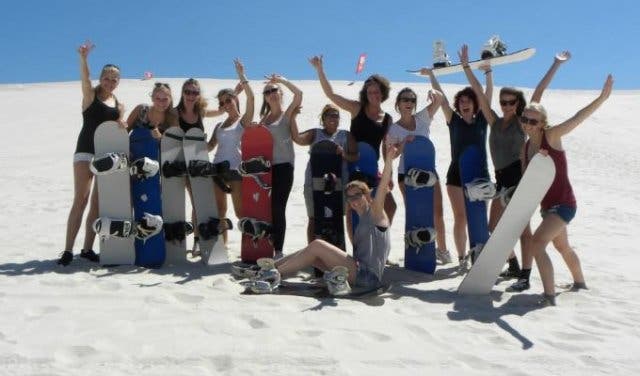 Atlantic Dunes | dylan@sandboardingcapetown.com, +27(0)84 665 1314 | website
CREATIVITY UNLEASHED
Motivate teams in a stress-free environment with a two-hour Artjamming event. Someone from the team selects a piece of art but doesn't tell the team what it is. Each piece of art is pre-divided into pieces and each team member receives a puzzle piece to paint after communicating to match colours. The end result is a unique piece of collaborative art.
What you get out of it: Creativity, fun, communication and teamwork.
Note: Varied and flexible team size and price


Waterfront or Willowbridge Centre | messy@artjamming.co.za, info@artjamming.co.za | website
RIVER ACTION
Fun and shared memories go a long way towards creating some common ground, especially for teams that are made up of a diverse group of people. Options range from relaxed paddling on the Breede River or Langebaan Lagoon to whitewater rafting at high water or tubing at lower levels at Palmiet River in the Kogelberg Biosphere Reserve.
What you get out of it: Improved cohesiveness within a team.
Note: Group size: 8–40; R395–R795 per person depending on location etc.


adventure@gravity.co.za, +27(0) 21 683 3698 | website
RACE TIME
There's not much more exhilarating than Killarney Race Track's outdoor circuit. First-timers and experienced racers alike are in for a thrilling but challenging experience. Listen to the safety briefing, gear up and hit the track in an environmentally-friendly, 4-stroke engine, 270cc Honda race karts. A photographer will capture the highlights. Prize-giving with snacks and refreshments optional.
Note: Minimum 20 pax; R1900 per person
What you get out of it: Bonding through an exciting experience plus some healthy competition.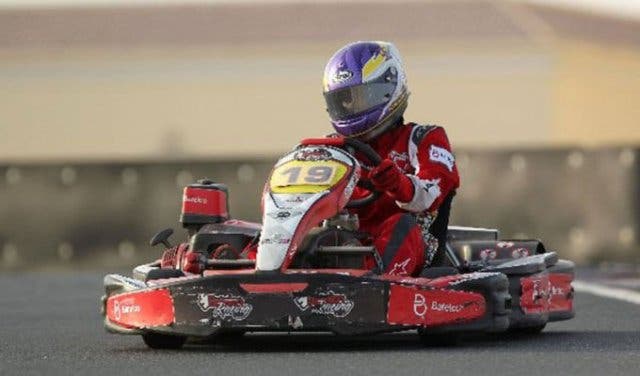 events@fantasticracing.com, +27 (0) 82 797 4909 | website
HOP ON AND OFF THE BUS TO SOLVE THE RIDDLES
Have a blast on an Amazing Race-style activity where teams race around the city - and on and off buses - to find checkpoints and complete fun tasks. The Big Red City Sightseeing hop-on-hop-off bus company has partnered with Tri Active events management to offer this opportunity to re-acquaint teams with the city and each other.
What you get out of it: Teamwork, focus, attention to detail, goal orientation, communication, fun and beautiful scenery.
Note: Cape Town Red Route – 5 hours: R545–R656 pp + R105 entrance fees


Website | +27 (0) 21 844 0975, info@triactive.co.za
ROCK YOUR TEAM
The two-hour team building programme at City Rock climbing gym encourages teams to interact in a new environment. Professional instructors lead the activity, which includes playing games that challenge coordination, reflexes and creativity followed by climbing, races and partner work, all safeguarded by a hydraulic safety system.
What you get out of it: Gaining trust in colleagues, team approach to problem-solving, overcoming fear and fear avoidance behaviour, fostering self-belief.
Note: 8–25 pax; R320 per person including climbing shoes, belay device, harness and instruction from the staff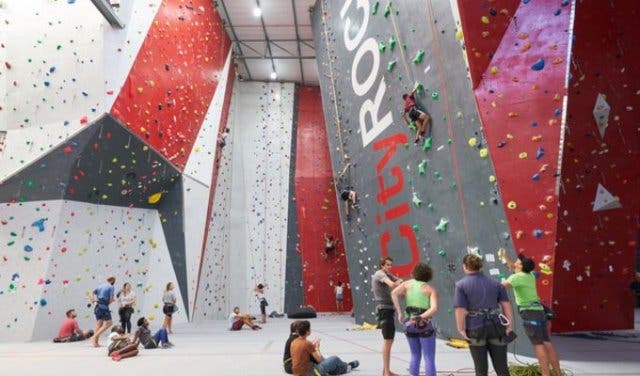 9 Milner Street, Unit 5 Table Bay Industrial Park, Paarden Eiland, Cape Town | +27(0)21 447 1326, capetown@cityrock.co.za | website
JUMP!
The teambuilding activity at this trampoline park is a tactical and action-filled programme that focuses on effective communication in a fun and exhilarating way. A dedicated host guides you through the activities which include a dodgeball competition on trampolines, jumping on the Big-Bag (a massive airbag that provides a soft landing), some climbing challenges and an obstacle course five metres above the ground. Enjoy treats from the cafe as a reward.
What you get out of it: Increased morale, enhanced teamwork, enrich your company culture, effective communication.
Note: From R275 per person; 12–50 pax for 2 hours

Gardener Place, Rose Innes Street, Pinelands | enquiry@beuppark.co.za, +27(0)87 057 1400 | website
---
Pitch your tent beneath a canopy of stars at any of these camping sites.
Ready? Get set. Go on a scavenger hunt across the South Peninsula on the Fish Hoek 100 And Beyond Scavenger Hunt.
Ever chosen dare over truth? If so, you'll love Tough Mudder Cape Town.
Get in early to book your function venue for your end of year party.
How many things have you done on our list of unique things to do?
Adrenaline junkies, which is your favourite extreme sport?
There's fun for everyone on these adventure tours.
Do something good and volunteer in Cape Town.
---
Use our events section for an up-to-date overview of what's happening in the city, 'burbs and dorpies. Join our newsletter and get quick access on the go by adding us to your mobile home screen for the ultimate guide to discoveries in Cape Town.

Follow and like us on Twitter ❤ Facebook ❤ LinkedIn ❤ Instagram ❤ Pinterest for updates.