Water Slides, Surf Simulators and Sandpits At Capegate Summer Splash
Plus sand building, kite making and water wars on Saturdays
A 22-metre long waterslide and a 240-square-metre sandpit. These are just two of the massive and fun features taking over the open-air parking area at the Capegate Shopping Centre in Brackenfell.

From 6 December 2019 to 11 January 2020, the centre will be hosting a fun and exhilarating water park programme called the Capegate Summer Splash, where kids and adults can indulge in hours of frolicking in some top of the range water park features.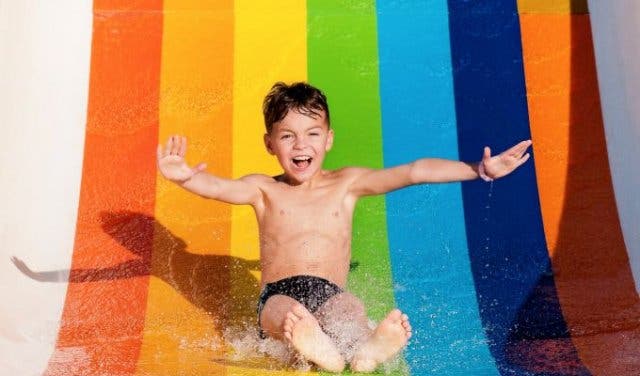 LIKE A 3 METRE HIGH SLIDE WITH WAVES
The full measurements for the water slide are 5-metres high, 6-metres wide and 22 metres long. There will also be a 3-metre high wave simulating slide that drops at the end, adding the sensation of wave riding to the rush of speeding down its 15-metre length. For a tamer experience, there will also be a two-lane, foam slip and slide.

SURF, PADDLE, OR GET DUNKED IN WATER
Whether your kids are into surfing or not, they'll be itching to ride waves on the surf balance board at Summer Splash.

If you're dealing with battling siblings, let them sort it out by letting them take turns sitting in the dunk tank. Also, if the kids prefer being on the water instead of in it, paddle boats will be available for them to ferry themselves around on.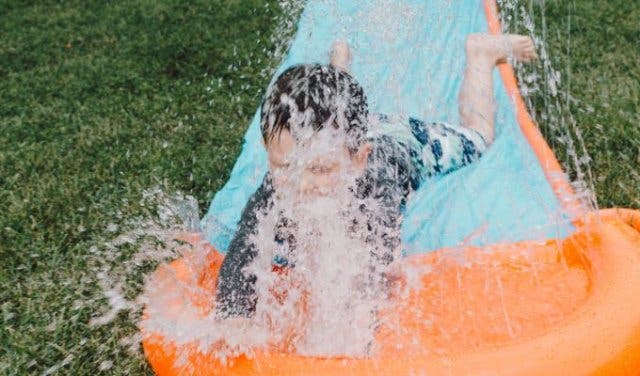 SANDCASTLES ON THE SAND ON SATURDAYS
Every Saturday, during the event dates, there will be various fun and free beach-themed workshops or activities. These include sand-building lessons, kite-making workshops, a kite flying demo and a frisbee demo.

A major highlight on Saturdays is the Water Wars Challenge. This is where the sandpit is put to good use as two teams stand on either side and try to hit the other with water balloons. Each player hit is eliminated, and the team with standing members wins.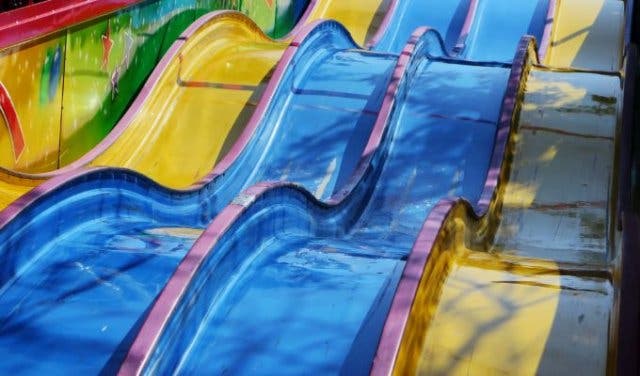 GETTING INTO THE EVENT
Tickets cost R85 for 90 minutes and R125 for 3 hours. Non-riders (accompanying parents) will pay a fee of R40. Ticket prices include access to all activities and can be bought online.

Please note that no cash ticket sales will be available, but you are welcome to buy with a standard credit or debit card. The event runs from 10am to 7pm and accommodates six play sessions. This is how it will work:
SESSION 1: 10am – 11:30am
SESSION 2: 11:30am – 1pm
SESSION 3: 1pm – 2:30pm
SESSION 4: 2:30pm – 4pm
SESSION 5: 4pm – 5:30pm
SESSION 6: 5:30pm – 7pm
---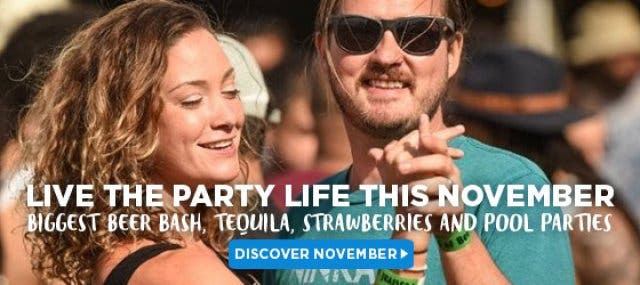 ---

Keep the little ones entertained during the school holidays with these activities for kids.

If you don't want to break the bank, then try one of these free or cheap things to do with kids.

Take the family away for the holidays and try these camping spots.

---

Supercharge your event? Our Events Support Programme gets results. Contact support@capetownmagazine.com or +27 (0)21 565 0415.

Use our events section for an up-to-date overview of what's happening in the city, suburbs and dorpies. Join our newsletter and add us to your mobile home screen for the ultimate guide to discoveries in Cape Town.

Follow and like us on Twitter ❤ Facebook ❤ LinkedIn ❤ Instagram ❤ Pinterest for updates.