Zanele Muholi Wants You To See The Works Of These 25 Emerging Artists
And it's free at the A4 Arts Foundation
In 2018, Zanele Muholi, the visual activist well-known for photographic documentation of the queer community in South Africa, asked 25 emerging talents from KwaZulu-Natal to interpret a series of self-portraits of theirself (the way Muholi prefers to be referred to) from the 2012 exhibition Somnyama Ngonyama.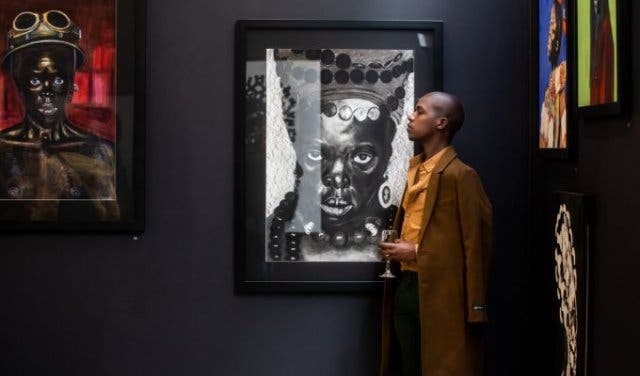 Ikhono LaseNatali, now showing at the A4 Arts Foundation until 7 November, 2019 in District Six, was the result. A must-see for anyone who loves to explore creative thought and expression.
FIRST THURSDAYS 7 NOVEMBER 2019
From 6pm, the finishing of the exhibition event takes place with music by DJ Portia Luma and singer Michelle Fani.
GROWING EMERGING TALENT
The work's purpose is to redirect the global acclaim received from Somnyama Ngonyama to other artists. "As a visual activist, I took it upon myself with my own funds to share wealth, give artists an opportunity to create and now we are exhibiting the work," Muholi says.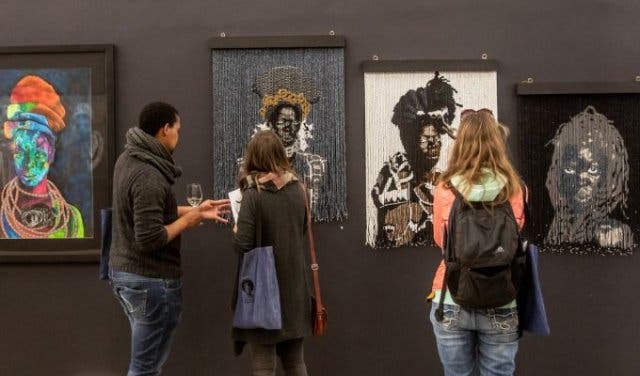 The artists have interpreted Muholi's self-portraits in a wide range of media, sketching their truth of what they see. Many of these 25 artists have never shown their work in Cape Town before. "A lot of artists are good, however there are limited spaces to showcase their work," says Muholi.
The project is curated by Dr. Bajabulile La Dhlamini Sidzumo and Thobeka Bhengu and presented by Muholi Productions.
CONNECT WITH THE ARTISTS VIA THE GALLERY
At the quiet, spacious A4 Arts gallery, you can collect a booklet outlining all the artists and then head upstairs and settle on a beanbag to watch the 30-minute video that introduces them. It plays on a loop and is a good way to start. The booklet includes all the artists' contact details, so you may connect with them personally as A4 Arts is not a commercial gallery. Then walk around the exhibition of portraits.
"The exhibition, and the project as a whole, are really about collectivism and about visibility and opportunity for under-represented artists, so we prefer not to isolate individual artists or works," says Zach Viljoen, a member of the A4 Arts Foundation team.
THERE'S ALSO A PROGRAMME FOR TALKS, WORKSHOPS OR SEMINARS
Workshops are open to the public and run throughout the exhibition. The project includes a wide-ranging exchange with Western Cape schools. Schools or groups who would like to attend can contact info@a4arts.org. Workshops, walkabouts and other events will be announced on the A4 Arts Foundation website.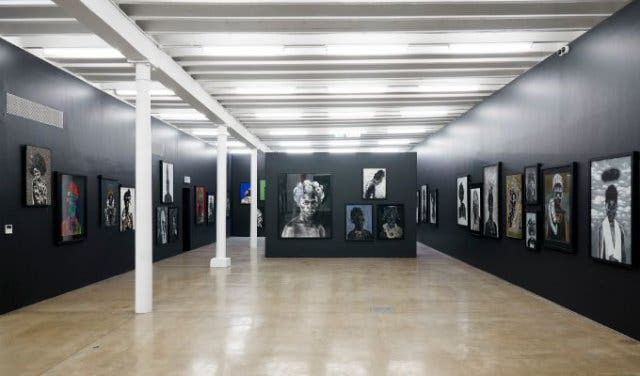 ATTENDING IKHONO LASENATALI
Entry to the gallery is always free of charge. For more information, you may contact the gallery on info@a4arts.org. The exhibition runs until 7 November 2019 on Tuesdays – Fridays 10am–5:30pm; Saturdays 10am–2pm. On First Thursdays, it stays open until 9pm and Thursday 3 October is the First Thursday "opening" of Ikhono LaseNatali.
Images: Jonx Pillemer and A4 Arts

---
How many have you checked out of these museums, galleries and galleries in Cape Town?
For great coffee and food, visit Ground Art Caffe.
Check out a past exhibition at A4 Arts Foundation.
---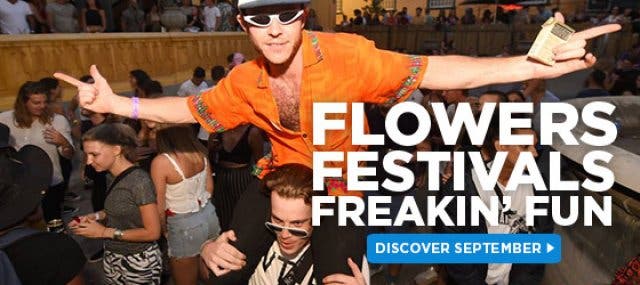 ---
Supercharge your event? Our Events Support Programme gets results. Contact support@capetownmagazine.com or +27 (0)21 565 0415.
Use our events section for an up-to-date overview of what's happening in the city, 'burbs and dorpies. Join our newsletter and get quick access on the go by adding us to your mobile home screen for the ultimate guide to discoveries in Cape Town.

Follow and like us on Twitter ❤ Facebook ❤ LinkedIn ❤ Instagram ❤ Pinterest for updates.