Zoo-Wee Mama! Bring The Kids To Meet The Author Of Diary Of A Wimpy Kid
Have fun with trademark Wimpy Kid humour, trivia, cartooning, and "snowball fights." Plus get your book signed and photo taken with author Jeff Kinney.
International bestselling author, Jeff Kinney visits South Africa for the first time to promote his new book in the popular Diary of a Wimpy Kid series. The interactive author experience, hosted by Kinney, takes place at The Bay Hotel in Camps Bay on Wednesday 6 March and Thursday 7 March 2019.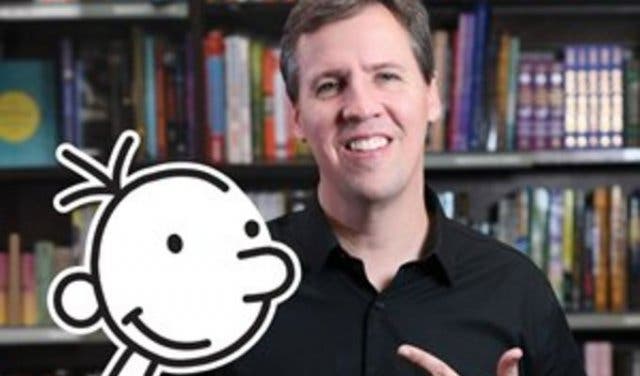 DIARY OF A WIMPY KID
Jeff Kinney is well known for his fictional series of books, Diary of a Wimpy Kid. The books are the journals of the main character, Greg Heffley. In the style of a teen's diary, handwritten notes and drawings of Greg's daily adventures fill the books.
JEFF KINNEY'S NEW BOOK IN THE SERIES: THE MELTDOWN
The Meltdown is the latest addition to the series, released near the end of 2018. What happens when snow shuts down Greg Heffley's middle school? The school and his neighbourhood transform into a wintry battlefield. Rival groups fight over territory, build snow forts, and have snowball fights, and Greg along with his trusty best friend, Rowley Jefferson find themselves in the crosshairs.
Greg and Rowley fight for survival as they manoeuvre around alliances, betrayals, and warring gangs in a neighbourhood meltdown. What will happen when the snow clears?
WATCH: JEFF KINNEY TALKS ABOUT THE MELTDOWN


WHAT TO EXPECT AT THE MELTDOWN SHOW + MEET JEFF KINNEY
The Meltdown Show is an interactive author experience related to the new book. This one-hour show is packed with trademark Wimpy Kid humour, trivia, cartooning, audience participation opportunities, and even "snowball fights".
The Meet and Greet ticket entitles you to have one book signed by Jeff as well as one photo taken with him.
Books will be available for purchase at the event at a discounted price. Seat allocation is on a first-come, first-served basis, so get there early. On Wednesday 6 March, doors open at 3:30 pm and the show starts at 4pm with book signing from 5pm onwards. On Thursday 7 March, doors open at 9:30am and the show starts at 10am with book signing from 11 am onwards.
WATCH: JEFF KINNEY'S CARTOON CLASS - HOW TO DRAW GREG HEFFLEY


ABOUT JEFF KINNEY
Jeff Kinney is an American author and cartoonist. He is a New York Times bestselling author and a six-time Nickelodeon Kids' Choice Award winner for Favourite Book for his Diary of a Wimpy Kid series. Time magazine listed Jeff in its 100 Most Influential People in the World in 2009. Jeff also created Poptropica, which Time listed in its 50 Best Websites in 2011. He spent his childhood in the Washington D.C. area and moved to New England in 1995. Jeff lives with his wife and two sons in Plainville Massachusetts, where they own a bookstore called An Unlikely Story.
TICKETS TO JEFF KINNEY LIVE IN CAPE TOWN
There are two types of tickets available. The R80 Meet and Greet ticket and the R50 ticket which serves as entrance to the show only. Tickets can be booked online.
---
Cape Town offers something for everyone and there is plenty for kids to do. If money is tight, check out our overview of free and cheap things to do with kids. Those awkward teenage years can be filled with things to do with teenagers in Cape Town.
Learn all about our marine life at the Two Oceans Aquarium. While he's still here, why not visit Buffel the elephant seal. Have a day in the sand and sun at these beaches in Cape Town. or pack a picnic basket and blanket and try some picnic spots.
---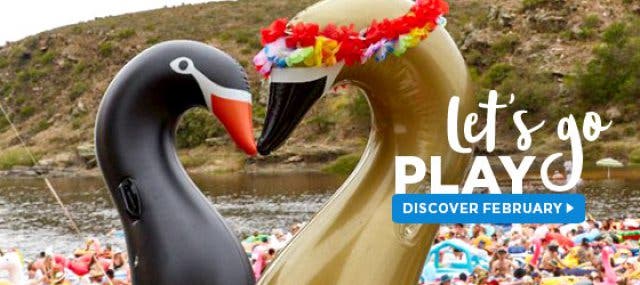 Supercharge your event? Our Events Support Programme gets results. Contact support@capetownmagazine.com or +27 (0)21 422 2444.
Use our events section for an up-to-date overview of what's happening in the city, 'burbs and dorpies. Join our newsletter and get quick access on the go by adding us to your mobile home screen for the ultimate guide to discoveries in Cape Town.

Follow and like us on Twitter ❤ Facebook ❤ LinkedIn ❤ Instagram ❤ Pinterest for updates.