2-for-1 Burger or Pizza Deal At Sgt Pepper
A reason to eat out: Get a free pizza on Tuesdays and a free burger on Thursdays at this Long Street favourite
Sgt Pepper gives you a reason to eat out during the week, so take advantage of their 2-for-1 pizza and burger deals while sitting on their balcony overlooking Long Street.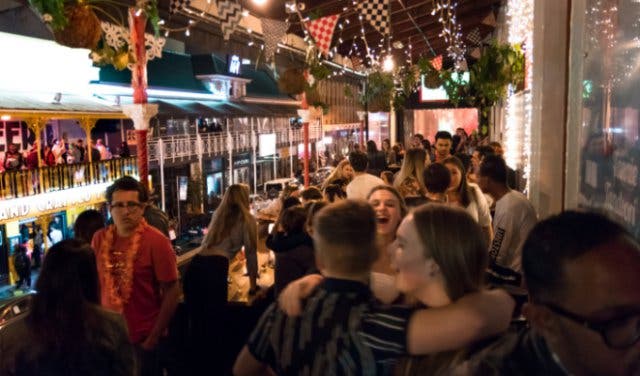 2-FOR-1 PIZZAS
Sgt Pepper, the dance spot with a kitchen, is serving up a 2-for-1 pizza special on Tuesdays and a 2-for-1 burger special (more on that later) every Thursday. That means you've got an extra pizza for lunch sorted on Wednesday (or a second pizza to yourself right now, no judgment).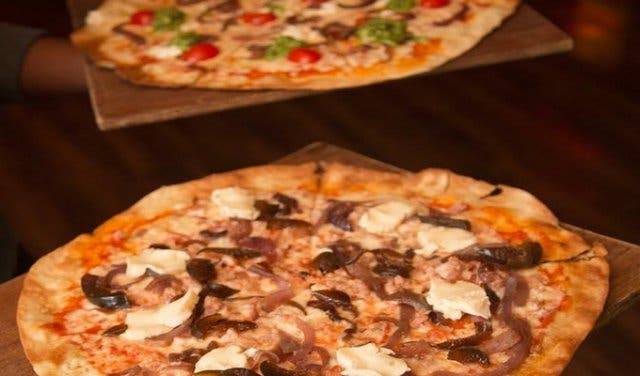 TONS OF TOPPINGS
They have a lengthy list of extras – beetroot, peppadews, avocado, sun-dried tomatoes, anchovies, brie, chorizo, pulled pork, prawns, sirloin, roast lamb, venison and so many others – to add to your pizza. Everyone is catered for – from veggie-friendly to pizzas stacked with protein. There are also wheat- and gluten-free bases available, as well as vegan options on the menu.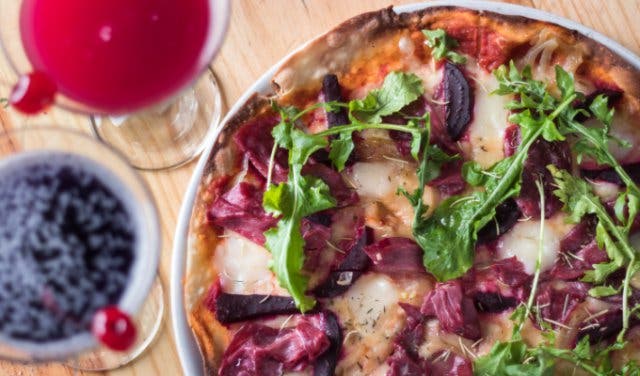 A GREAT BURGER DEAL
And on Thursdays, you can get a tasty burger plus another one for free. If you're looking to add something on the side, sweet potato fries, skinny fries, potato wedges, salad or onion rings can be ordered as an extra.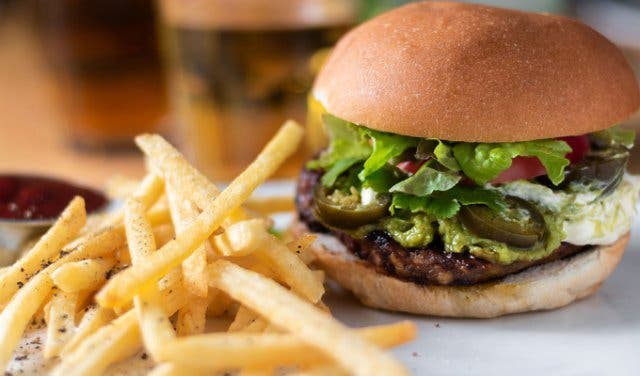 PICK YOUR PATTY
Speaking of getting creative, that's exactly what you'll do with your burgers. Pick your patty (single or double) with a choice of beef, chicken, venison, ostrich and veggie. Then, pick your toppings. Band and song title-inspired names make for a pretty entertaining ordering experience – the Green Day consists of guacamole, jalapenos, coriander and sour cream, while the Hotel California has bacon, cheddar, pineapple and chutney. You get the idea.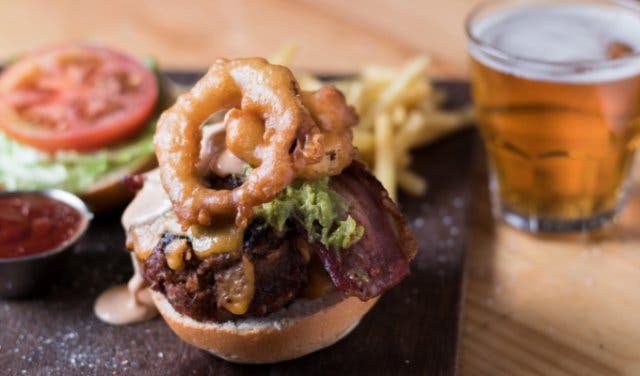 HOW TO BOOK
Organise a table by getting hold of the Sgt Pepper team on +27 (0)21 424 5608 or info@sgtpepperct.com.
---
New: Pizza and neon signs at I Love the Dough in Bree Street.
Read up a bit more on Sgt Pepper on Long street, or host your birthday party or function there for free on Mahala Mondays.
There's always a reason to celebrate, do it right with the best cocktails in Cape Town.
Local music is lekker music – enjoy it at these live music venues.
---
Supercharge your event? Our Events Support Programme gets results. Contact support@capetownmagazine.com or +27 (0)21 422 2444.

Use our events section for an up-to-date overview of what's happening in the city, suburbs and dorpies. Join our newsletter and add us to your mobile home screen for the ultimate guide to discoveries in Cape Town.