A Play Honoring the Gugulethu 7
See a uniquely presented story of the iconic Umkhonto weSizwe youths at UCT
The youth uprising may have kicked of in 1976, but the fight carried on into 1986. This is the year the Gugulethu 7 were ambushed and gunned down by apartheid security officers.
The Magnet Theatre is bringing a stage presentation of the tragedy called G7: Okwe-Bokhwe to the P4 Studio at UCT from 12–22 June 2019.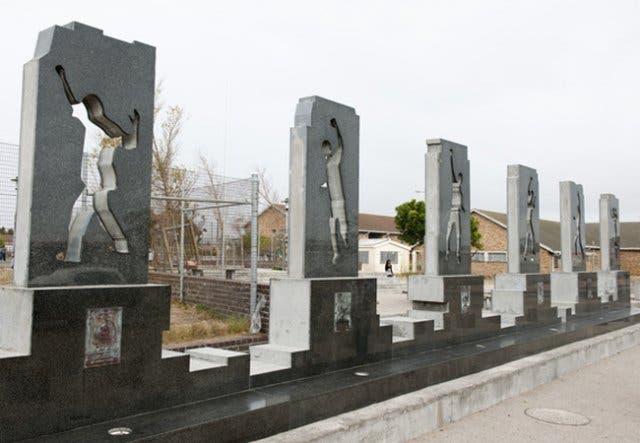 THE BACKGROUND OF THE AMBUSH
The Gugulethu 7 were young Umkhonto weSizwe members.The story goes that the group was infiltrated by secret operatives of a government death squad, who prepared and led them on a mission to attack a bus carrying senior Gugulethu Police Station officers.The police had been planning the ambush for months. One of the secret operatives dropped the seven at the Gugulethu Police Station, where police were already waiting to ambush them.
In 2005, a monument in memory of the Gugulethu Seven was erected on the site of the ambush.

THE PRODUCTION STYLE AND TEAM
The play will use body language, song and ritual to present an active memorial celebration of the Gugulethu 7. It was created by the show's cast, made up of graduates from the 5th Magnet Theatre Training Programme. The movement direction is done by Magnet Theatre artistic director Jenny Reznek while choreography is directed by award-winning dancer Mzokuthula Gasa.

Director Mandla Mbothwe is a UCT drama lecturer who co-managed the Magnet Theatre outreach project with Reznek until 2010, before becoming artistic director at the Steve Biko Foundation in King Williams Town (2011) and later creative manager at the Artscape Theatre (2014-2016).

ABOUT THE MAGNET THEATRE
The Magnet Theatre is an award-winning theatre production company that has operated locally and internationally for 31 years. They run a multilayered education programme aimed at changing the lives of youth while changing the landscape of the theatre industry as well. It is the only theatre arts "trade school" of its kind in the Western Cape.
ATTENDING THE SHOW
Tickets to the P4 shows are R80 for regular attendees and R50 for students. Get online and book here.

---

Don't get caught out this Father's Day, we have tons of things to do and a list of awesome gifts for dad.

The Youth Day long weekend is almost here, make the most of it with these things to do, and brush up on your history and discover the meaning of the public holiday in Cape Town.

---



---
Use our events section for an up-to-date overview of what's happening in the city, suburbs and dorpies. Join our newsletter and add us to your mobile home screen for the ultimate guide to discoveries in Cape Town.

Follow and like us on Twitter ❤ Facebook ❤ LinkedIn ❤ Instagram ❤ Pinterest for updates.