A Story of Triumph Kicks Off 16 Days of Activism
Learn to empower yourself at this high tea, auction and workshop
When she was just 22 years old, former SABC news journalist Vanessa Govender was beaten, kicked and raped by her ex-lover at work – just one of the many abuses she experienced at his hands. Since then she has gone on to write a book, Beaten but not Broken, inspiring women to speak out against violence.
This November 25, 2019, is the start of the annual 16 Days of Activism against Gender-based Violence, and Govender will be the keynote speaker at The Purple High Tea, an event hosted by the 106 BizzHub events team together with Mandela Rhodes Place Hotel.
HOW TO END THE ABUSE: LEARN FROM A SURVIVOR
Govender was a Lotus FM presenter when she experienced the abuse. But until her book was released in September 2018, no one knew what she had been going through behind the scenes. Last year the radio station came under the spotlight for sexual harassment by senior management – many years after Govender had her own experience. In her book, she tells about her own graphic abuse and how her relentless fighting spirit saved her.
The event will also feature a one-hour workshop by Human Behaviour Specialist and Executive coach Nershen Pillay on identifying empowered areas of your life, learning how to overcome challenging circumstances and releasing emotional baggage. Assisted by Jerry Sam, this session will also include short one-on-one, private, blindfolded coaching sessions.
A portion of proceeds will be donated to the Saartjie Baartman Centre for Women and Children.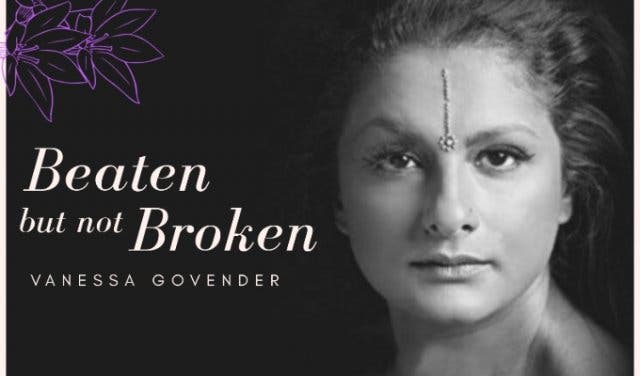 THERE'S AN AUCTION AND RAFFLE TO RAISE FUNDS
The Purple High Tea includes an auction, including the following items:
2-Night stay for a Family of 4 at Mandela Rhodes Place – Auction
Portfolio shoot from African Rhythm Casting Agency – Best dressed prize
50% Piekant Picnic Voucher – Raffle
2 x Wine and snacks hampers – Raffle
50% Off voucher from Wonderlands – (For a personalised baby changing mat) – Raffle
Custom Painting By Devika Pillay – Auction
The event will take place on the terrace at 106 Bizzhub, a coworking and conferencing space in Adderley Street. Sweet and savoury snacks and refreshments will be available.
ATTENDING THE PURPLE HIGH TEA AND CHARITY AUCTION
Tickets cost R245–R345 and can be booked online. There's an offer where you can book a table of 10 and pay for only 9. For more information, contact the organisers directly on cindy@eurocape.co.za or +27(0)62 347 5855. Secure parking is available at Mandela Rhodes Place or at 106 Adderley hotel. Stay tuned for the latest updates on the Facebook event page.
Small businesses also have a chance to showcase and sell their products and you can expect:
Bargain Books – Vanessa's Books, Beaten But Not Broken and The Selfish Shongololo
WY Biz – Material bags with matching headscarves, rustic wooden bead necklaces and bracelets and retro scatter cushions
Victoria Creative – Handmade earrings
Sout Van Die Aarde – Bath salts
CinFulleeMade – Hand-beaded items
Inuka products – With free 10-minute hand or foot massages
Wild Heart Collection – Handcrafted lifestyle decor and accessories
Wonderlands – Nomad baby changing mats (made In Cape Town, 100% cotton towel, African-inspired prints)
Awesome Creations – Can-tabs, crochet items
---
Check out awesome places to enjoy high tea in Cape Town or sample some different styles of tea.
Read about how women are making history in SA.
Do some good and choose a charity to support.
---
Supercharge your event? Our Events Support Programme gets results. Contact support@capetownmagazine.com or +27 (0)21 565 0415.
Use our events section for an up-to-date overview of what's happening in the city, 'burbs and dorpies. Join our newsletter and get quick access on the go by adding us to your mobile home screen for the ultimate guide to discoveries in Cape Town.

Follow and like us on Twitter ❤ Facebook ❤ LinkedIn ❤ Instagram ❤ Pinterest for updates.