Become A Party Animal On a Farm And Celebrate Togetherness
Dress up and dance 'til dawn, indoors and outdoors, on a farm in the suburbs + free entry on your birthday
Imagine a dance party with a night market on a farm that's not out of town. Well it exists and it's called the Farmhouse Party.
It's happening in Schaapkraal on 8 June 2019. This one doubles as the event's first birthday party, and if it's your birthday too, you get in free.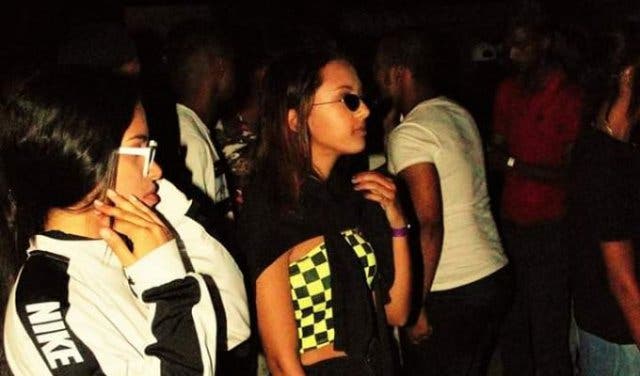 THE BACKSTORY
Four friends wanted to bring people together in a space where they could be themselves, to build new friendships and bond through different genres of music.
So Ayesha Binkowski, Monique Van Den Vendt, Avon Abrahams and Stacey Petersen created the Farmhouse tri-monthly event to promote diversity through music, race and age "... just like a farm where all animals live in peace together, we want to create a place for all party animals to party," says Petersen.
ON A FARM
Sound and decor are by Dranged and Psytrix. Both dance floors have their own decor set up around the DJ booths. The psytrance floor features lots of colours and geometric patterns, fluorescent lighting for the neon effect, layers and lighting. The hip-hop and trap floor offer less lighting and more hip-hop art and posters of legends such as 2Pac or newbies like Cardi B.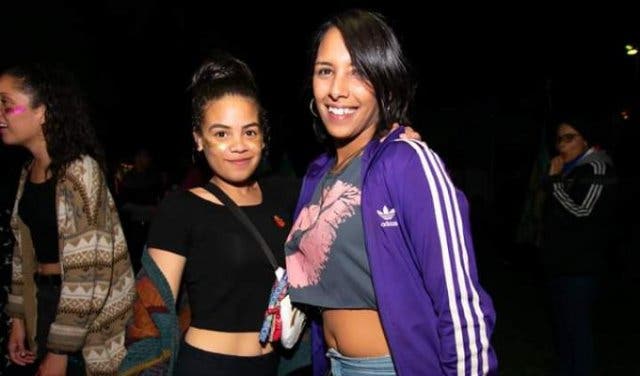 THE BIRTHDAY THEME
Because it's the one-year birthday of the event, the decor follows a kids birthday party theme with a lot of colourful balloons, streamers and bunting flags all over.
The event takes place on an industrial farm in Schaapkraal, complete with ablutions and security. There is plenty of secure parking and you can find the Philippi farm by popping in this Google Maps address.
DID YOU KNOW?
The small-scale farms in Phillippi produce around 80% of Cape Town's vegetables?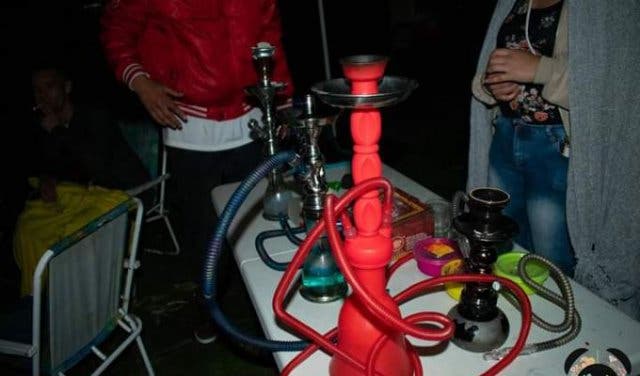 DID YOU SAY CANNIBBLES?
Young entrepreneurs will be showcasing their food, clothing or inventions. Food vendors will be offering gourmet burgers, tikka chicken, boerie and chips, vegan food and even cannibbles from Green Globe Eats who make delicious brownies. There will be a licensed bar, beer garden, coffee stalls and vape bars. You can expect hemp clothing stalls and tie-dye T-shirts at the night market too.
TWO DANCE FLOORS
The Yard (trap, hip-hop, house and techno)
1:30pm Rezonate
3pm Meek
5pm Syphon 3.1.8
6pm Swanky
7pm Astrum
8pm As'ad Nordien
9pm Rarri
10pm Mikyle Rational
11pm Bradd Peacock
12 midnight Tasha
1am Techno Hippie
2am Frq1c
3am Techno Syndicate
4am Astrum
5am Unison
The Barn (psy-trance)
3pm All Night
5pm Parallel Fx
6pm DeepRhythm
7pm Psy Evil
8pm Ethereal
9pm Jay Deep
10pm Syde Affect
11pm Psy Trix
12 midnight Brontide
1am Gonzo
2am Sci lab
3am TBA
4am Alien Enhanced
5am Mad Hatter
6am Xc3ption
HOW TO ATTEND FARMHOUSE FOR FREE
If it's your birthday between 1 and 10 June, you'll get in for free. General pre-sale tickets cost R80–R100 and cooler box entries cost R60 and are available online. Tickets at the gate for late passes cost R120. For further information, please contact the organisers directly on +27(0)614778507 or +27(0)74 037 5729.
---
Bring 'n braai 'n jazz legends at Jazz in the Kraal.
Party animals, check out our overview of nightclubs, trance parties and cocktail spots.
Here are all the things you can do for free on your birthday.
If you love the farm, have a look at these animal encounters.
---
---
Supercharge your event? Our Events Support Programme gets results. Contact support@capetownmagazine.com or +27 (0)21 422 2444.
Use our events section for an up-to-date overview of what's happening in the city, 'burbs and dorpies. Join our newsletter and get quick access on the go by adding us to your mobile home screen for the ultimate guide to discoveries in Cape Town.

Follow and like us on Twitter ❤ Facebook ❤ LinkedIn ❤ Instagram ❤ Pinterest for updates.