Bigger than a Festival: A Platform For Cape Town's African Culture and Heritage
Venues across the city hosting authentic African markets, music and more.
Coinciding with Heritage Day, the third edition of The Afrofest will take place on the long weekend of 21–24 September in areas including CBD, Observatory, Langa, and Khayelitsha.
The Afrofest puts the spotlight on African culture-makers (activators, artists, creatives, businesses, and organisations).
AFRICA INSPIRATION
Organisers, Leonore Tjikune, Nqatyiswa Mendu, and Paul Cavalier, started the festival because they noticed a gap in the market for a festival about African culture and heritage.
Cape Town is home to a large and diverse population of Africans. From tribes like Xhosa and Zulu to people from other countries like Nigeria, Zimbabwe, DRC, Ethiopia, Namibia and more. This African 'cultural wealth' makes Cape Town a unique and cosmopolitan city.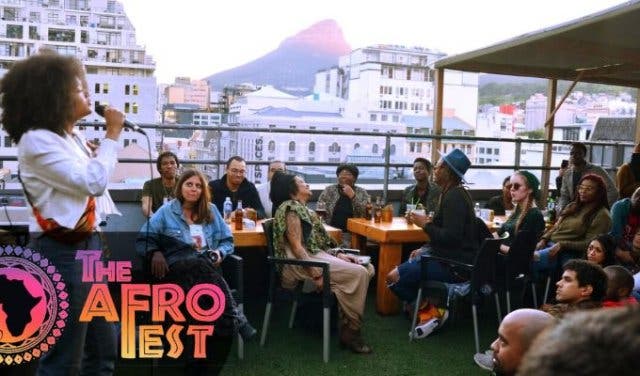 The city sometimes overlooks all the beautiful cultures, food, music, fashion and art from its various communities. According to the organisers, 'This specificity could die out in five or ten years if the local businesses that uphold African culture are not given attention and keep being replaced by global standardised products.'
The Afrofest is bigger than a festival; it's a movement for uplifting African culture. It supports local African artists and creatives as well as smaller African businesses which often struggle to compete in Cape Town.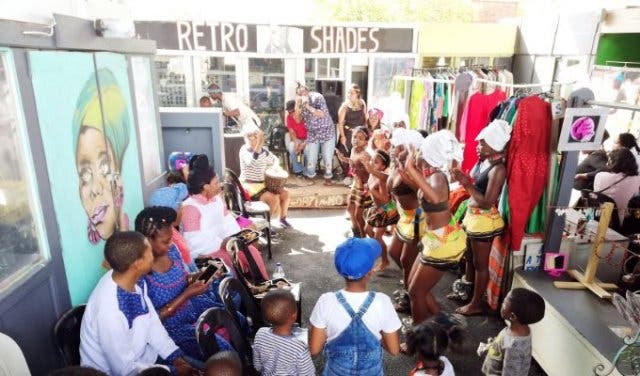 THE LINK BETWEEN THE AFROFEST AND HERITAGE DAY
Culture is heritage. While Heritage Day is known to many South Africans as 'Braai Day', the team at Afrofest thought it was important to create a festival about celebrating African culture-makers which uplift the cultural heritage that has been passed down and continues to transform itself. The festivities unfold over Heritage weekend so you have plenty of opportunity to celebrate as well as connect and learn.
WHAT TO EXPECT
You can expect African music-themed DJ parties, live bands, plays, art and craft workshops, exhibitions, dance competitions, vinyl parties, poetry, markets, and short film screenings. For details, see The Afrofest programme.
WATCH CONGOLESE RUMBA ARTIST: ERIC OMBA "KUYAMBANDA"
Performers and artists include Eric Omba, Sylvestre Kabassidi, DJ Mava, DJ Mafiana, Naledi, Handmade, Marcelino Manhula and more.
WATCH: SYLVESTRE KABASSIDI "THE BOTTLE"
WHERE TO FIND THE AFROFEST
From venues with great views of Table Mountain located in CBD to more intimate spaces boasting vibrant African print decor. The Afrofest spans various venues in the CBD, Observatory, Langa, and Khayelitsha.
Participating venues include KASI-RC, The Fugly Art Gallery (Khayelitsha), Mali South, Jimmy Jimalo's, Copa Cabana, Global Nomad Backpackers (CBD), Voom Voom Vintage, Obz Lifestyle Market, The Drawing Room, Made in Africa Label (Observatory), Malusi's Tavern (Langa) and more.
FAMILY-FRIENDLY
The festival is accessible to all. Most daytime events in the CBD, Observatory and Khayelitsha are child-friendly. From a market and concerts for all ages during the day to a party in the evening for youth and older crowds, The Afrofest has something for everyone to enjoy.
REFRESHMENTS
Most events will offer food and drinks. Six out of the ten venues will serve African speciality dishes. However, not all events will serve alcohol, such as Khayelitsha venues and Mali South, where only non-alcoholic beverages will be available.
ATTENDING THE AFROFEST
Tickets range in price from free to R900 and can be booked online. There is a festival pass giving access to many of the events, as well as special discounts in partner shops. Tickets and passes can also be purchased at the venues on the day of the event. For special bookings, you can reach out at theafrofest@gmail.com or +27(0)82 751 2898.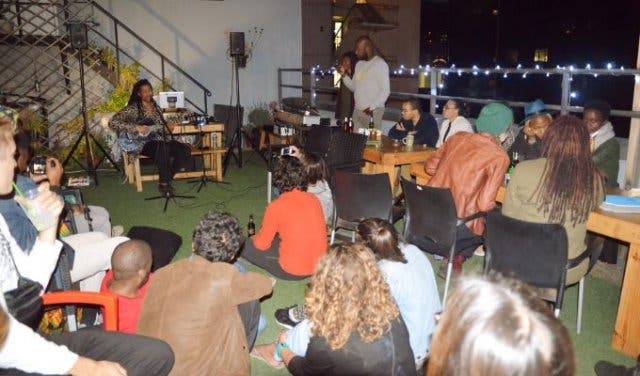 ---
For the public holiday, find out more about Heritage day and things to do.
Spring is in the air, so find out about other September events.
Keep them entertained with free and cheap things to do with kids.
Soothe your south with the sounds of live music and dance all night at these nightclubs.
---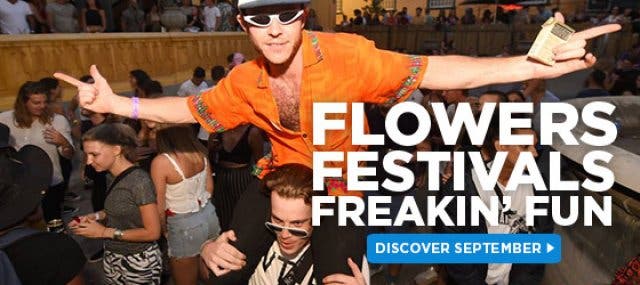 Supercharge your event? Our Events Support Programme gets results. Contact support@capetownmagazine.com or +27 (0)21 565 0415.
Use our events section for an up-to-date overview of what's happening in the city, 'burbs and dorpies. Join our newsletter and get quick access on the go by adding us to your mobile home screen for the ultimate guide to discoveries in Cape Town.

Follow and like us on Twitter ❤ Facebook ❤ LinkedIn ❤ Instagram ❤ Pinterest for updates.