Cheap as Chips: Eat, Skate and Live Music (Oh And Super Cheap Surf and Skate Gear Too)
Find bargains, eat good food and hit the skate park while listening to groovy tunes at The Shred's Cheap as Chips
Skaters know you can get some of the best locally-made surf and skate gear for a fraction of the cost at the Cheap As Chips Market. But did you know it's also a good party? Good food, live DJ and your chance to try skating for the first time, too.

The next edition of the Cheap as Chips market is happening on 29 March 2019, 9am–5pm, at The Shred Indoor Skatepark in Paarden Eiland.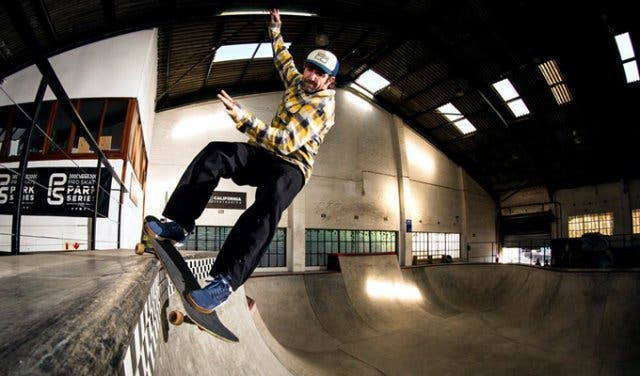 WHERE CHEAP AS CHIPS BEGAN
It all started a few years ago when brands would come together at The Shred skatepark to sell off old stock and samples. They would also make donations to various skate spots being built in Cape Town. The market has grown a lot since then and, even though not all the brands are selling old stock or samples, everyone runs some great specials and the deals tend to really stick with the original Cheap as Chips theme.
WHICH PARKS BENEFIT?
The public park in Edgemead has been solely funded by the Cheap as Chips market for years. The Shred's media and marketing manager, James Plumstead, confirms they have a few more exciting funding ideas in the pipeline, but he can't give details yet.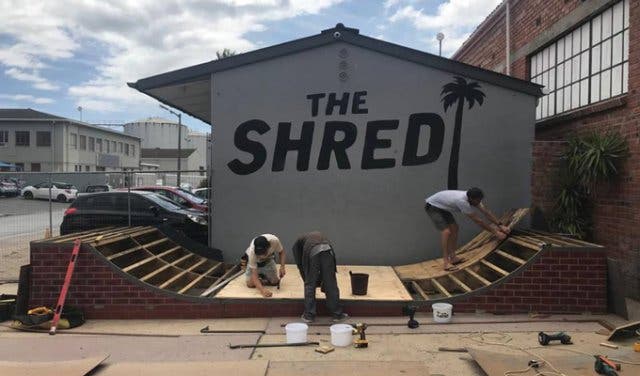 HOW MUCH CASH SHOULD YOU BRING?
James says that there's going to be quite a big range of goods this time around, so come prepared to shop. You'll be able to pick up shoes for as little as R250–R450 a pair and T-shirts for around R100–R200.

There'll be surf brands joining too with wetsuits, boards and other wave-catching goods on sale for a special price.
SELL YOUR PRODUCT AT CHEAP AS CHIPS
The Shred loves to supporting new brands entering the scene. So James says they encourage you to reach out if you're interested in promoting your brand at the market. You can contact him at jack@theshred.co.za.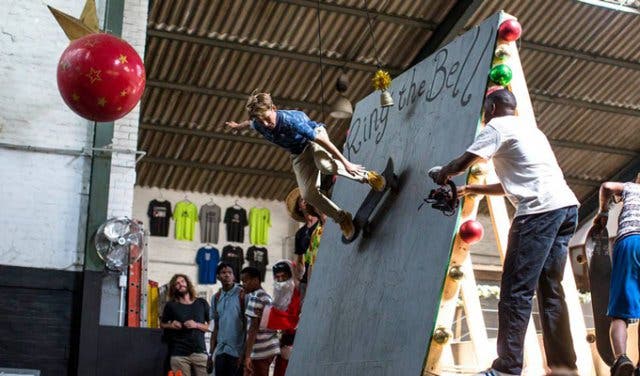 BRANDS YOU CAN EXPECT TO SHOP
The brands confirmed to be selling their goods at the Cheap As Chips Indoor Market so far are:
Dope Industries
Globe
Brand Collective
Kingdom Longboards
Project Skateboards
Plankie
Derevko
Coldwash
Bluepriest
York Surf
Zion Wetsuits
Vakarm Skateboards
USING THE SKATEPARK
The market is happening at The Shred at 69 Auckland Street in Paarden Eiland, and they keep things anything but regular over there. Bring enough cash to enjoy something to eat as there'll be good food on sale. DJ Eclectic Maniac provides a groovy vibe for the evening and there'll also be a skate competition that you can enter, or just enjoy from the sidelines.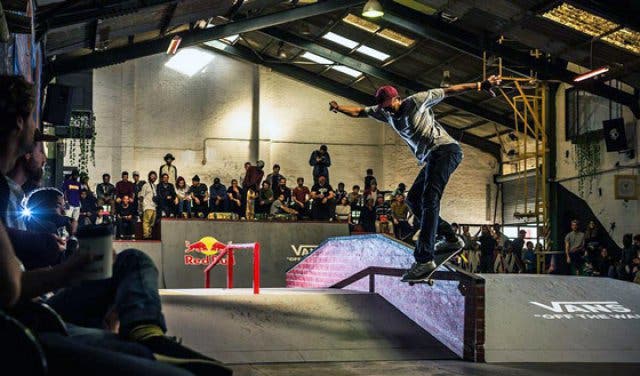 TICKETS TO THE CHEAP AS CHIPS INDOOR MARKET
R20pp gets you into the market and it costs R50pp to skate.
---
Did you know that ladies skate for free on the first Friday of the month at The Shred Indoor Skatepark?
Pick up some gems and goodies at these top ten markets.
Discover Cape Town's newest skater destination at Battery Park.
---
Supercharge your event? Our Events Support Programme gets results. Contact support@capetownmagazine.com or +27 (0)21 422 2444.
Use our events section for an up-to-date overview of what's happening in the city, suburbs and dorpies. Join our newsletter and add us to your mobile home screen for the ultimate guide to discoveries in Cape Town.

Follow and like us on Twitter ❤ Facebook ❤ LinkedIn ❤ Instagram ❤ Pinterest for updates.