DATE SHIFT: Help Break A World Record of 511 People In A Paddle-out
Paddle out at the beach where it all began 100 years ago. Celebrate SA's 100-year old surf culture on International Surfing Day
Celebrate our lekker and local 100-year-old surf culture by paddling out and linking hands at Muizenberg Beach on Sunday 23 June 2019, at 12 noon to celebrate International Surfing Day.
Note: The event was previously scheduled for Saturday 22 June, but due to bad weather/surf conditions on Saturday, the event has been moved moved to Sunday 23 June when you can expect ovely conditions for a nice beach day.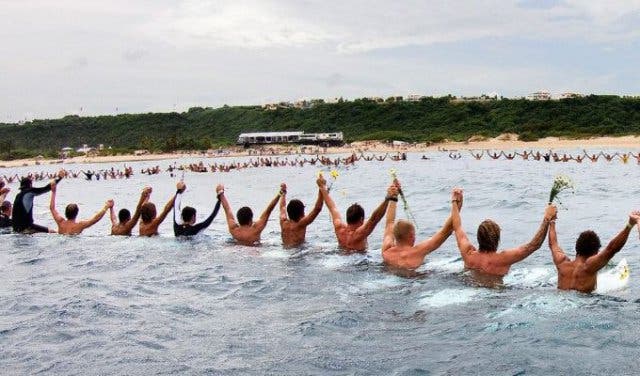 This gathering is purely for building community spirit, expressing gratitude for the ocean and our surfing heritage, and to highlight and educate people about the moments that brought us to where we are today.
DID YOU KNOW?
In 1919, the first documented stand-up surfer in South Africa was a woman named Heather Price.
In 1999, Muizenberg local and anti-apartheid activist Cass Collier together with Ian Armstrong won the Big Wave World Championships. As Rastafarians, they had their Springbok blazers commissioned out of hemp.
In 2008, the Guinness World Record for the most surfers on a wave (103) was set at the Earthwave event in Muizenberg.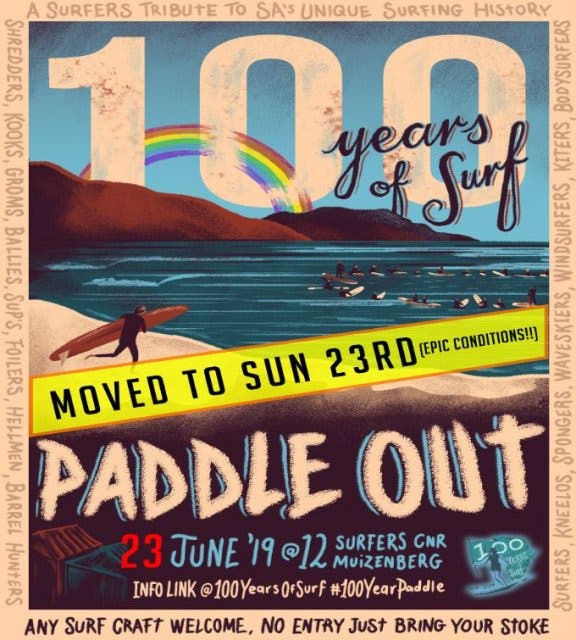 HELP BREAK THE RECORD OR WATCH
The International Surfing Day event is all-inclusive and everyone is welcome to join; a love of the ocean and any type of surfing is all that's required. Arrive before 12 noon when participants will paddle out and gather in a circle around a special 100-year buoy at the back of the waves.
The official Guinness World Record for a paddle-out is 511 people, set at Huntington Beach, California. You could be part of setting a new record! Spectators may gather at Surfers Corner Beach to observe. Parking may be an issue, so it's best to use public transport or lift-share.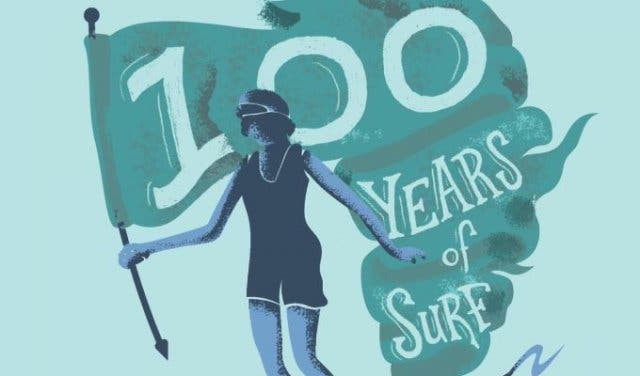 For updates and all enquiries, please use the 100 Years of Surf Facebook event page and for an informative timeline highlighting the important moments in the history of SA Surfing, follow on Instagram.
This gathering is being organised anonymously by the 100years Crew. "In a world of egos and materialism, we want this event to be pure and unmarked by any potential personal gains or fame," says a 100years Crew spokesperson. The event is also not associated with any brands or organisations. In the spirit of surfing, grab your board, get down to Muizenberg beach and help break a record!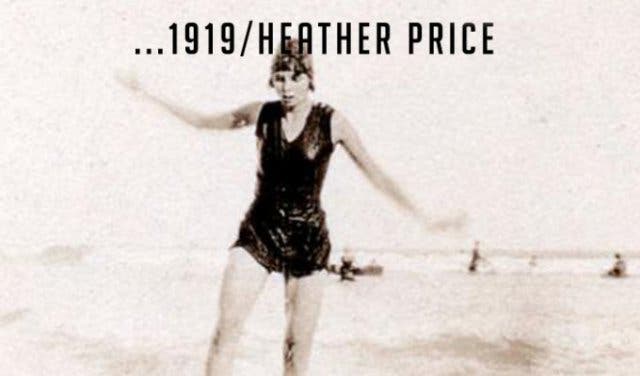 ---
Elite level surf ski paddlers race a gruelling event around Cape Point at Cape Point Challenge.
Find out more about surfing in Muizenberg.
Keep them entertained with things to do for teens, kids and cheap and free things to do with kids.
Love the ocean? Why not learn to surf? Check out these surf spots and yoga and surf specials.
Experience the thrill of kayaking, stand-up paddling and other ocean experiences.
While you're in the area, explore Kalk Bay, and free things to do.
---
Supercharge your event? Our Events Support Programme gets results. Contact support@capetownmagazine.com or +27 (0)21 422 2444.
Use our events section for an up-to-date overview of what's happening in the city, 'burbs and dorpies. Join our newsletter and get quick access on the go by adding us to your mobile home screen for the ultimate guide to discoveries in Cape Town.

Follow and like us on Twitter ❤ Facebook ❤ LinkedIn ❤ Instagram ❤ Pinterest for updates.