Let The Music Hold You Captive Within The Castle Walls
The music will pierce your core and there will be no knights to save you
Party, adorn yourself in UV face paint and temp tattoos and discover the history of the oldest building in Cape Town and SA. For 12 hours, starting 15 June 2019, the Castle of Good Hope becomes a venue for celebrating the full moon.

For the Full Moon Castle Of Good Hope, organisers Wolf Pack Production SA are pulling out all the stops. They have hosted tens of events to expose young singers, dancers, DJs, comedians and other entertainers, and are planning the same with this event, while providing you with an unforgettable experience.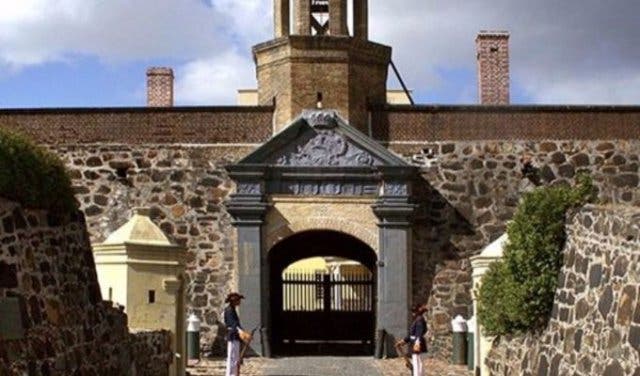 ENTERTAINMENT
Wolf Pack are going for the spectacular: In addition to a host of DJs and producers, indoor and outdoor dance floors and massive sound rigs, there will also be laser shows, UV decor, fire dancers and photographers and videographers to capture the memories.
TWO STAGES
The Outdoor Stage: Minimal | Techno | Progressive Trance
Galactic Trax (JHB)
Jahmanji psy (JHB)
Deliriant (Live)
Roommush (Live)
TigerLili
Nexon
Dillyn-Will
Ethereal_SA
Nephew WP Records SA
Aidan Natus
The Indoor Stage: Hip-Hop | Trap | House
Bradd Peacock
AlextheDJ
Tyrone Crossney
Miles DJ
DJ Mickz
REFRESHMENTS AND STALLS
You can expect food stalls, refreshment stations and bars offering all manner of burgers, vegetarian food and more. Hookah lounges will provide a laid-back setting and exciting tobacco flavours and you can also get a temp tattoo or UV face painting from the arts and craft vendors.
ATTENDING FULL MOON: THE CASTLE OF GOOD HOPE
Presold tickets are going for R150 (available until Thursday 13 June) and are available online. Tickets will be available at the gate for R200 cash. For further information, please contact the organisers directly on wolfpackproductions.sa@gmail.com or +27(0)84 765 7141.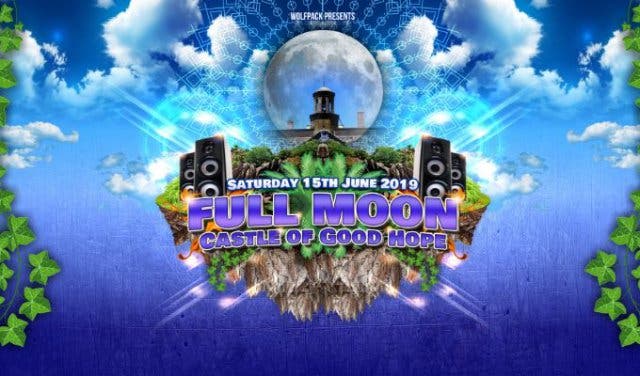 TOUR THE CASTLE
Unearth the hidden history of the Castle with a guided tour led by an experienced guide. The tours are included in your entry fee and it's best to arrive early to secure your spot.
DID YOU KNOW?
As one would expect from a castle, the Castle of Good Hope boasts a moat. The moat originally formed part of the defence system of the Castle, protecting Dutch and local interests against the British and the French. On 26 November 1677, building of a 25-metre-wide moat started and it was filled with water from the streams of Table Mountain. Unfortunately, the moat started to smell bad due to inadequate drainage and residents using it as a rubbish dump. In 1896, to make way for the railway line, the moat on the seaside of the castle was filled up and later, the entire thing was filled up. In 1992, sections of the moat around the Castle were rebuilt and restored.
---
All you need to know about the Lion's Head hike.
Howl at the moon with these full moon activities.
Discover more about the Castle of Good Hope or take a day tour.
Party the night away at these nightclubs in Cape Town or other top party places.
---
Supercharge your event? Our Events Support Programme gets results. Contact support@capetownmagazine.com or +27 (0)21 422 2444.
Use our events section for an up-to-date overview of what's happening in the city, 'burbs and dorpies. Join our newsletter and get quick access on the go by adding us to your mobile home screen for the ultimate guide to discoveries in Cape Town.

Follow and like us on Twitter ❤ Facebook ❤ LinkedIn ❤ Instagram ❤ Pinterest for updates.