Magicians, Escapologist and Clowns. Prepare To Be Enthralled
Take your kids to a show that proves magic is real and taught in Cape Town!
"It's an escape into a world of fantasy," says David Gore, director of the College of Magic, Cape Town's only magical arts organisation. "Our aim with the Children's Magic Festival is, as it was back in 1994, to provide Capetonian families with enthralling entertainment in the warmth of our mysterious Victorian manor during the June winter school holidays."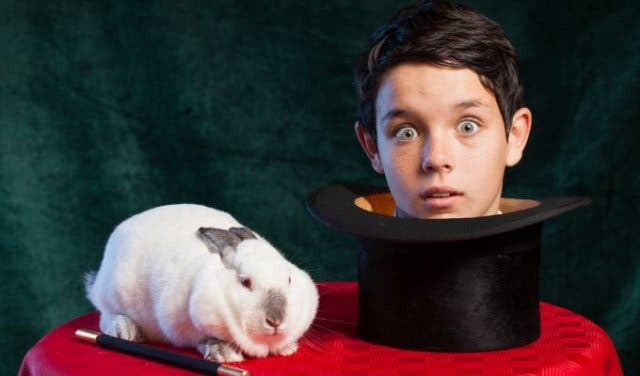 There will be magicians, escapologists, stilt-walkers, mimes, clowns, jugglers and much more at the traditional Children's Magic Show from Wednesday 19 to Saturday 22 June 2019 at the College of Magic in Claremont.
THE PERFORMANCES
The large cast of more than 100 students and graduates of the College of Magic (and a few mystery South African magic champions, too) perform incredible feats ranging from gravity-defying levitation acts to vanishing performers. Each 90-minute show consists of spellbinding magic, thrilling treasure hunts, carnival games, a spooky mystery tour and hands-on interactive workshops.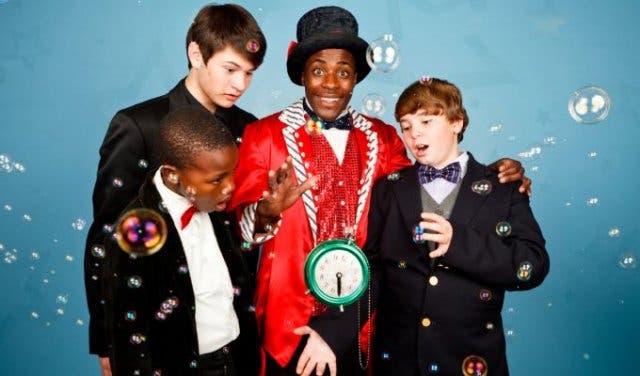 GAMES AND PRIZES
Festival-goers can try their luck at interactive carnival game stands in a room called the SARMOTI room – these will include games of skill such as rolling balls, tossing rings, and others. There are plenty of exciting prizes up for grabs at these carnival games, including easy-to-do magic effects, packs of magic cards, cool badges, sweet treats and more. Games are free to participate in.
MYSTERY TOUR
The mystery tour begins with festival-goers receiving different colour stickers to divide them into two groups. Each group is whisked away by their fairytale host to explore the fascinating theatre where the magic shows are hosted. You can sneak a peek at some cool historical artefacts in Africa's largest magic museum; have your minds blown with unbelievable experiments in the magic laboratory and drop by the Magic Shop to pick up some magical supplies.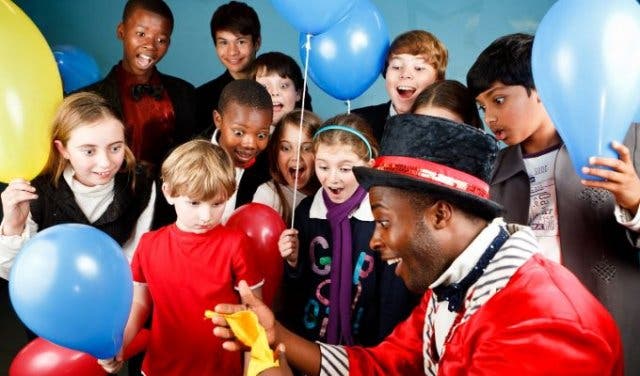 TREASURE HUNT
There are treasures hidden in and around our magical building. Patrons will receive a treasure map on arrival at the event and be led on an exciting journey around the building where they can maybe even find some treasure.
INTERACTIVE WORKSHOPS
The workshops are led by expert magical consultants who will teach you how to make your very own magic effects and charm your loved ones with your new magic performance. Best of all, you get to take your magic trick home with you.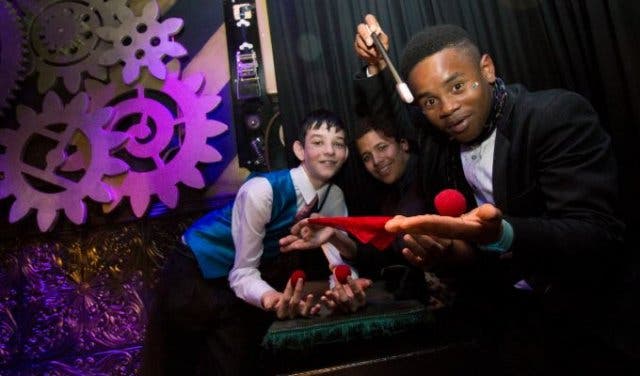 THE VENUE
The festival will be held at the College of Magic's Victorian Manor – a sprawling and mysterious building that is home to Africa's largest magic museum, South Africa's only brick and mortar Magic Shop, a multipurpose Imagination Centre and a magic laboratory. The festival's theme is a "World of Fantasy" so expect to see plenty of fairytale, mythical and superhero costumes, photo frames, props and more.
HAVE YOU HEARD?
The resident ghost's name is George, but he doesn't like people talking about him. In the Victorian Manor, secret passages have been known to pop up out of nowhere, the old grandfather clock chimes unexpectedly and the puppets seem to have lives of their own.
WATCH: WHAT TO EXPECT AT THE TRADITIONAL CHILDREN'S MAGIC FESTIVAL
REFRESHMENTS
All of the magical hijinks are sure to leave mini festival-goers hungry, so pop by the concession stands for everything from hot dogs to pancakes, hot chips and cool and warm drinks and more.
ATTENDING THE TRADITIONAL CHILDREN'S MAGIC SHOW
The shows take place at 10am, 11am, 2pm and 3pm from 19 to 22 June. Tickets cost R90 each and are vanishing fast. There are discounts for family bookings; R75 per person when booked for a family of four, which adds up to R300. You can book online. For more information, contact the organisers directly on +27(0)21 683 5480 or visit their website.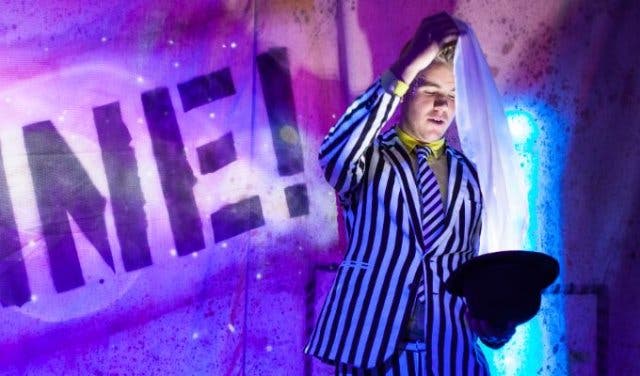 ---
The largest all-female magician act in the country at the World of Magic! show.
Learn magical things in a wild woman's home at the Herbalism Workshop in Muizenberg.
Keep them entertained with things to do for teens, kids and cheap and free things to do with kids plus here are day tours and some great things to do during the school holidays.
Supercharge your event? Our Events Support Programme gets results. Contact support@capetownmagazine.com or +27 (0)21 422 2444.
Use our events section for an up-to-date overview of what's happening in the city, 'burbs and dorpies. Join our newsletter and get quick access on the go by adding us to your mobile home screen for the ultimate guide to discoveries in Cape Town.

Follow and like us on Twitter ❤ Facebook ❤ LinkedIn ❤ Instagram ❤ Pinterest for updates.