Meet Cape Town's human rights heroes this Human Rights Day
From a fairy godmother to one of the world's most influential women
Human Rights Day is observed annually on 21 March. It commemorates the 1960 Sharpeville massacre, where 69 people were killed while protesting apartheid pass laws. Today the Bill of Rights is enshrined in our constitution, protecting South Africans from human rights infringements.

The fight for human rights is never over though, and there are many heroes battling it out every day. We spoke to five of Cape Town's human rights heroes who are making a difference in terms of gender-based violence, education, and housing. Discover who they are, what they do, and how you can help.

EMPOWERING PEOPLE TO FIGHT FOR THEIR OWN RIGHTS
The Justice Desk equips people with the knowledge and tools they need to challenge injustice and take charge of their own rights. Founder Jessica Dewhurst says that she is inspired by the women and girl children her organisation works alongside. They have made great strides in townships with programs like the Mbokodo, which empowers young girls in Nyanga to challenge rape culture and discrimination and aims to change the perception of women.

They were instrumental in the march against gender-based violence that took place at the gates of Parliament in 2019 and also trained over 5,000 people in human rights, justice and advocacy throughout the year.

Dewhurst says that The Justice Desk has taught her a lot about patience and human resilience. It " has given me hope," she says, "knowing that there are so many people I encounter daily that are working together to challenge injustice in all of its forms."


How Can You Help: Anyone can volunteer their time, and law students can apply for internships. You can also become an ambassador to help promote The Justice Desk's work or make a donation. Schools can get involved by collaborating with the organisation. For more info visit The Justice Desk's Website.

PUTTING KIDS THROUGH SCHOOL
"For the past 50 years the African Scholars' Fund (ASF) has assisted promising schoolchildren from desperately poor homes to complete their secondary education," says ASF Communications Manager, Bianca Rousseau. The NGO provides school fees, uniforms, and other basic necessities, organises internships and bursaries, and helps scholars to make great career choices.

"When we look at the grades achieved, they're often an average of 70-90% and above", says Bianca. "The entire team realises the privileges we and so many others take for granted, which inspires us to do and be more." One of their most recent success stories involves a bursar who began an internship with assets and data management company Gaussian Engineering in 2018. He went from being completely computer illiterate to writing an app within six months and was offered a permanent job at the company in 2019.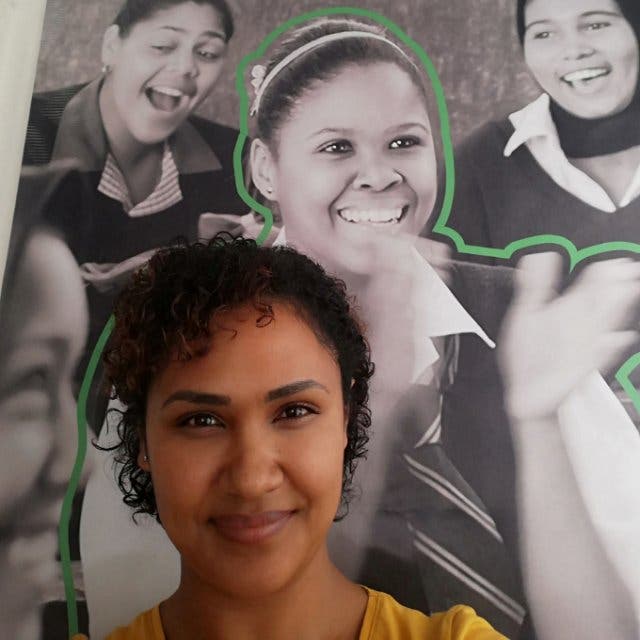 How Can You Help: You can assist by sponsoring a learner with R1,000 or more. You can also sponsor multiple learners or donate an amount of your choice via the African Scholars website.

BIBBIDI-BOBBIDI-BOO, WE'LL TAKE CARE OF YOU
While education policies and bursaries take care of the big cost of tertiary education, little things like groceries and travelling costs often fly under the radar.

UWC Fairy Godmother is a Facebook page run by UWC lecturer Dr Jessica Lerm. It connects UWC students who need help with day-to-day expenses with funders. Student requests are posted to the page anonymously and funders contact the Fairy Godmother via direct message. Funders receive that student's personal banking details and make a direct payment to help with their costs. Students follow up with updates on how the funds were used, which are celebrated on the Facebook page.

Dr Lerm says she often hears from UWC graduates who have previously been supported by page and are now employed and want to pay it forward to other students in need. "I almost always try to dissuade them, because they are still fighting to make ends meet", she says, "but it's touching to see them want to be kind to others because somebody was once kind to them." The initiative goes beyond money: it creates a sense of ubuntu among the students, says Dr Lerm, and "it's about learning from each other how to be better people."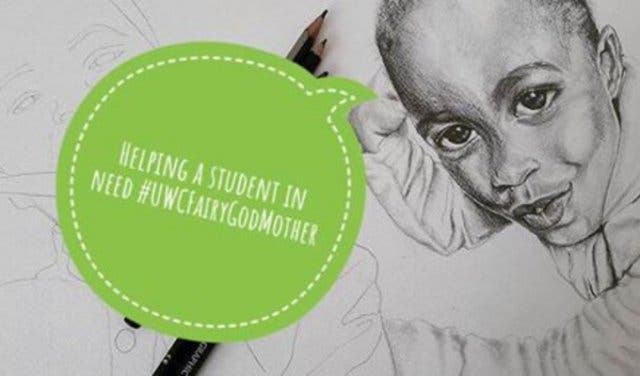 How Can You Help: Keep an eye on the UWC Fairy Godmother Facebook page for student requests. When you see something you can help with, contact the page with the request number and you will receive the banking details for the student in need.

ONE OF THE WORLD'S MOST INFLUENTIAL WOMEN
Philisa Abafzi Bethu (Heal Our Women) has been fighting the battle against gender-based violence since 2008. The organisation acts as a safe haven for women and children, providing counselling and safe houses, among other things.

At the head of the organisation is Lucinda Evans, a former nurse and paramedic who started the organisation with nothing but a dream and determination. She runs it out of shipping container offices on the Lavender Hill High School premises.

In 2019 Evans was selected as one of the BBC 100 Most Influential Women In The World; she was the only South African on the list. She was also involved with the Am I Next campaign as a guest speaker, and she acted as a mediator during the 2019 protests against gender-based violence. "My role was also to call out every single department that failed to protect us," she explained.

Lucinda is also busy with her own anti-gender violence campaign called #365daysprotection. "This work has taught me that we still have a lot to do to curtail gender-based violence," she says, so this initiative aims to look beyond the 16 -days of activism against women and children abuse observed during December.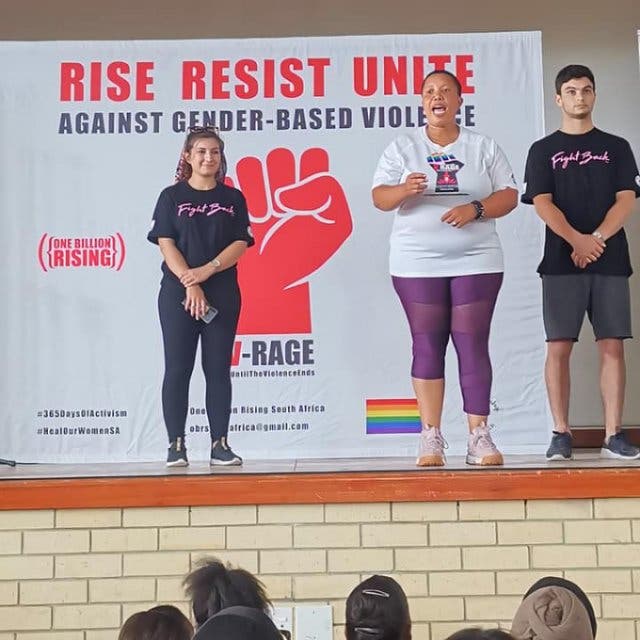 How Can You Help: Philisa Abafzi Bethu is always looking for volunteers as well as donations towards their gender-based violence program. You can contact them for more details at admin@philisaabafazi.org, philisa.abafazi@gmail.com or +27 (0)81 746 9889.

KEEPING YOU ON A NEED TO KNOW BASIS
Right2Know is an activist-driven campaign launched in August 2010, centered on freedom of expression and access to information. Spokesperson Busi Mtabani says they do this by raising public awareness and "actioning targeted advocacy to ensure the free flow of information to the public."

Mtabane is inspired by the commitment of the Right2Know activists and says working with them has also taught her a lot about standing up against corruption. "I have learnt that as citizens", she says, "it is our role and our responsibility to fight against corruption, be it in government or big businesses."

Right2Know was a key player in the Competition Tribunal decision to direct telecommunication companies to reduce data prices. They were also instrumental in the ruling that found parts of the South African surveillance law, RICA, unconstitutional.

The organisation is currently working on a campaign to get the Protection of Personal Information Act (POPI) regulated and actioned. According to Mtabane, this law has been in effect since 2013, but can't be actioned fully because the government-appointed information regulator, meant to monitor it, isn't operational yet. Right2Know has been running an online petition asking South Africans to sign and demand that private info be protected.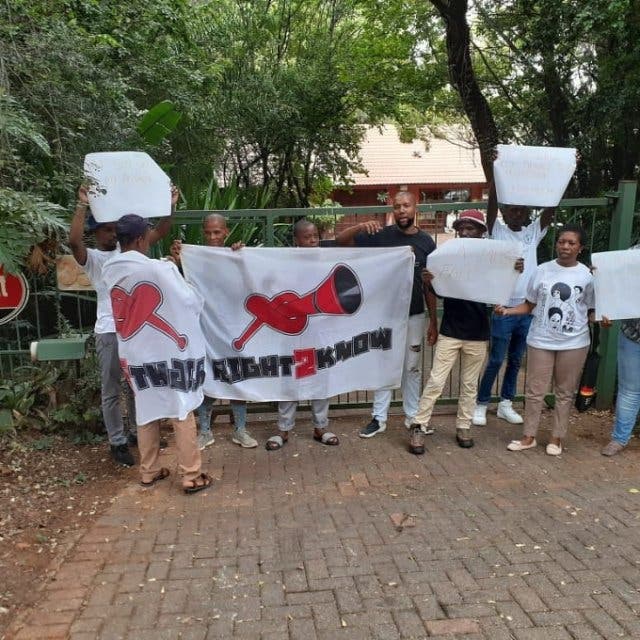 How You Can Help: Currently you can get involved by signing the petition to get POPI fully functional. You can also help by donating to the cause on the Right2know website.

---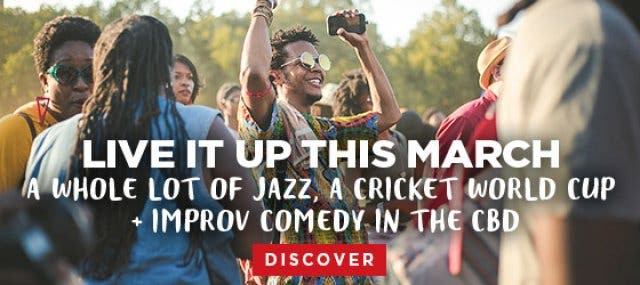 ---
It may fall on a Saturday this year, but there are still lots of things to do on Human Rights Day.

Don't just focus on Human Rights day, there are also other weekend events.

Plan even further ahead with these things to do in April.

---
Use our events section for an up-to-date overview of what's happening in the city, suburbs and dorpies. Join our newsletter and add us to your mobile home screen for the ultimate guide to discoveries in Cape Town.
Follow and like us on Twitter ❤ Facebook ❤ LinkedIn ❤ Instagram ❤ Pinterest for updates.