(Postponed) Cape Town Jazz Festival 2020 postponed due to coronavirus
Refund info, plus read CTIJF's statement
PLEASE NOTE: Amid growing concerns around coronavirus COVID-19, Cape Town International Jazz Festival has been postponed indefinitely.
The organisers took to Twitter on Friday, 13 March 2020 to make the announcement.
ANNOUNCEMENT 1/3: In light of growing concerns around the spread of Coronavirus, the Cape Town International Jazz Festival management regrets to inform the public that this year's event has been postponed for the foreseeable future as a public health precautionary measure.

— CAPE TOWN JAZZ FEST (@CTJazzFest) March 13, 2020
ANNOUNCEMENT 2/3: This was a difficult yet entirely necessary decision and we're sure you share in both our disappointment and understanding of why we had to postpone the event at such short notice.

— CAPE TOWN JAZZ FEST (@CTJazzFest) March 13, 2020
ANNOUNCEMENT 3/3: There is still too much uncertainty and we are not prepared to jeopardise the health of you, our loyal Festinos, our local and international artists, and our fellow South Africans. Please refer to our website for questions regarding the refund of your tickets.

— CAPE TOWN JAZZ FEST (@CTJazzFest) March 13, 2020
Stay up to date with safety tips and updates on coronavirus.
For information about ticket refunds, please refer to the Cape Town International Jazz Festival website.
WHAT WAS PLANNED FOR JAZZ FEST 2020
Keep tuned for updates. We'll update this post if new dates are announced.
Multi-award winning artist Judith Sephuma, all-star London jazz band KOKOROKO, and American rapper Earl Sweatshirt are among those added to the star-studded line-up of local and international artists performing at The Cape Town International Jazz Festival (CTIJF) on Friday 27 March and Saturday 28 March 2020. They join jazz legends Abdullah Ibrahim and Jonathan Butler, The Ndlovu Youth Choir, Lady Zamar, Lira and Femi Koya as some of the highlights of the line-up so far.
15 ARTISTS ANNOUNCED IN THE SECOND RELEASE
Bombshelter Beast (RSA)

Earl Sweatshirt (USA)

Ezra Collective (UK)

Grassy Spark (RSA)

Joel Ross (USA)

Johan Lass (RSA)

Jonas Gwangwa Tribute (RSA)

Judith Sephuma (RSA)

Kokoroko (UK)

Kuaetnika (Indonesia)

Manou Gallo (Côte D'Ivoire)

Sounds Of Brass (RSA)

The Unity Band (RSA)

Saudiq Khan (RSA)
THEY JOIN THE 19 ARTISTS ON THE FIRST RELEASE
MF Robots (UK)

Gabi Motuba (RSA)

Aus Tebza (RSA)

Ndlovu Youth Choir (RSA)

Lady Zamar (RSA)

Femi Koya (Nigeria)

Lira (RSA)

Mandisi Dyantyis (RSA)

Kwetu Trio featuring Aaron Rimbui, Herbie Tsoaeli and Ayanda Sikade (Kenya and RSA)

BirdSong Ensemble (RSA / Switzerland / Germany / Swaziland)

Reising, Ntuli, Cooper; Baumann (RSA / Switzerland)

Elemental (India / RSA)

Seba Kaapstad (RSA / Germany)

Nduduzo Makhathini (RSA)

Samthing Soweto (RSA)

Abdullah Ibrahim (RSA)

Jonathan Butler with special guest Candy Dulfer (RSA / Netherlands)

PJ Morton (USA)

Jacob Collier (UK)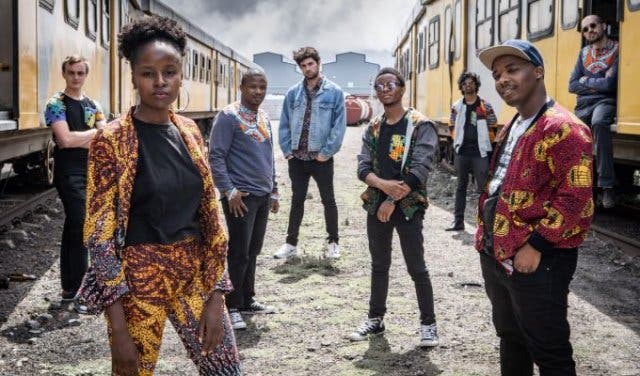 PLUS, WEEKEND PASS PRICES ARE R291 LESS
Now running for 21 years, CTIJF is Africa's grandest gathering of local and international musical luminaries and the most-talked-about musicians and artists, like Mandisi Dyantyis, who is also on the bill this year.
In celebration of its birthday years, CTIJF is reducing ticket prices. Festival-goers will save R291 on a two-day weekend pass in comparison to 2019 prices, and R201 on a one-day pass.
WATCH: JUDITH SEPHUMA
Multi-award winning artist Judith Sephuma has dominated airwaves for close to two decades, with critical acclaim from Jazz, Afro-soul and Gospel music lovers all over the world.
WATCH: KOKOROKO
All-star band KOKOROKO draws on the rhythm and sounds of West Africa, fusing Afrobeat with the musical influences of jazz, funk, and the sounds of their home city, London.
WATCH: EARL SWEATSHIRT
Earl Sweatshirt realeased his debut mixtape at the tender age of 16, and has since recorded a number of successful albums. The American rapper uses his music to untap deeper issues such as depression, loss, and politics.
WATCH: EZRA COLLECTIVE
Ezra Collective's sound is rooted in classic jazz but features strong influences from Afrobeat and Hip Hop to create a sound distinctly London sound.
WATCH FEMI KOYA: IBA
Femi Koya's blend of sultry jazz and contemporary grooves presents jazz, gospel, blues, and Afro beats with a Sophiatown flavour.
WATCH NDLOVU YOUTH CHOIR: AFRICA
The Ndlovu Youth Choir are loved for their infectious energy and lively musical performances and choreography ever since the Limpopo choir performed at America's Got Talent.
WATCH MF ROBOTS: THE NIGHT IS CALLING
The Brand New Heavies founder Jan Kincaid teamed up with vocalist and multi-instrumentalist Dawn Joseph to create MF Robots (Music For Robots).
WATCH JONATHAN BUTLER: CLOSE TO YOU
South African jazz legend, Jonathan Butler, will be joined on stage by Dutch saxophonist Candy Dulfer.
WATCH MANDISI DYANTYIS: SOMANDLA
Port Elizabeth trumpeter and vocalist Mandisi Dyantyis blends new-age Afro-pop with traditional gospel.
CAPE TOWN INTERNATIONAL JAZZ FESTIVAL TICKETS
A day pass costs R649 and a full weekend pass costs R999 and can be booked online. (Last year, tickets cost R850–R1290.) For more information, contact the organisers directly on ​+27(0)21 671 0506, +27(0)21 671 8716, info@espafrika.com, or visit the Cape Town International Jazz Festival website.
WATCH: 2019 CTIJF AFTER VIDEO
---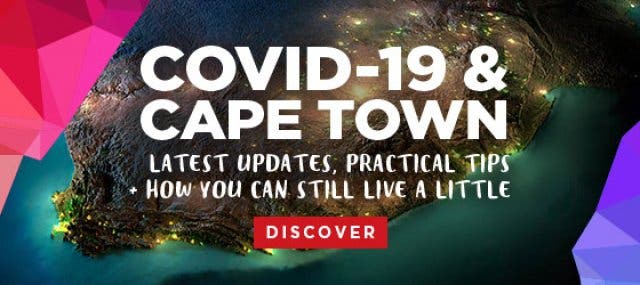 ---
In need of a soulful music fix? Check our overview of jazz venues in Cape Town.
From intimate venues to concert stages, Cape Town is full of live music and entertainment venues and live music.
Festival lovers, check out our list of annual music festivals, top party places, and things to do at night in Cape Town.
At Greenmarket Square, check out the free jazz Concert.
---
Supercharge your event? Our Events Support Programme gets results. Contact support@capetownmagazine.com or +27 (0)21 565 0415.
Use our events section for an up-to-date overview of what's happening in the city, 'burbs and dorpies. Join our newsletter and get quick access on the go by adding us to your mobile home screen for the ultimate guide to discoveries in Cape Town.

Follow and like us on Twitter ❤ Facebook ❤ LinkedIn ❤ Instagram ❤ Pinterest for updates.