Say Cheers on the Breede River in the Robertson Wine Valley
Expert Wine Pairing, Food, Zorbing and Good Times at Wine on the River
Take a journey to the country on the panoramic Route 62 because the Robertson Wine Valley is celebrating its 14th Wine on the River festival on 11–13 October 2019.
Over the weekend, winemakers, craftspeople and local chefs will meet outdoors on the banks of the Breede River in one central location, Goudmyn Farm off the R317 (between Robertson and Bonnievale). The festival puts the spotlight on fine wines from over 20 different wine farms. Use your wine tasting coupons to discover new wines and stock up on your favourites at the wine boutique.
A FIESTA FILLED WITH FAMILY FUN
A dedicated children's area will offer activities for all ages such as Zorbing (rolling inside a plastic orb), jumping castles and a nanny area hosted by the Herberg Kinderhuis. Proceeds will go to this charity.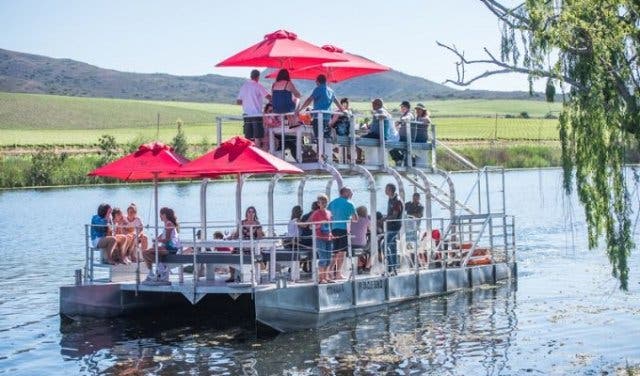 Meander through stalls showcasing local produce and ready-to-eat food including seafood, burgers, sweet delights, savoury treats and something for the little ones. You may interact with winemakers, meander through arts and crafts on display, shop local produce and appreciate wine on the grass or seated areas as you listen to live music by local bands such as Zolani Youth Choir.
The boat cruise offers leisurely river trips and the wine safari ride will take you to nearby farms for a visit. Wine on the River supports responsible wine tasting by providing shuttle services from central spots in the five towns in the valley over the weekend. You can book services and activities at the festival or pre-book online at the online activity bridge.
WATCH: ZOLANI YOUTH CHOIR
STAYING OVER IN THE ROBERTSON WINE VALLEY
The charming villages of Robertson, Montagu, McGregor, Bonnievale, and Ashton lie on either side of the Breede River in the Robertson Wine Valley. There are plenty of activities in addition to the festival to keep you entertained such as markets to attend, cycling, hiking, game reserve visits, restaurants, golf and more. A glamping package is available inclusive of tickets, transport, wine and more. Find out the details for booking the glamping adventure or explore accommodation in the Robertson Wine Valley.
INTERACTIVE TASTINGS AND FOOD PAIRINGS AT THE WINE THEATRE
Wine experts, Jon Meinking and Wanda Cronje are the hosts at the Wine Theatre Interactive Tastings where you can experience wine tastings and food pairings. Fifteen sessions are available in total with 30 seats per session at R100 each. You can book a spot at the online activity bridge and if you book the VIP Connoisseurs ticket to the festival, one of these special tastings is included. Have a look at the detailed programme below or view the online Wine Theatre programme.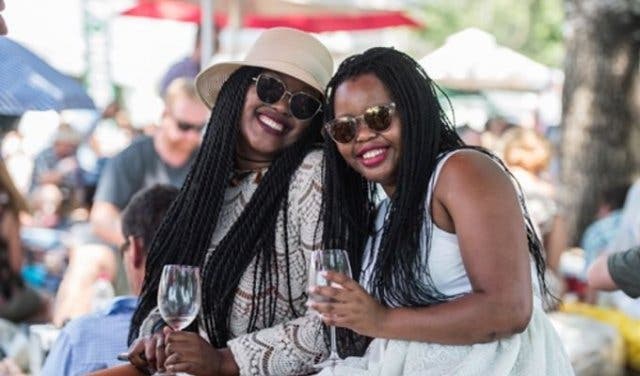 DISCOVER THE WORLD OF WINE BY JON MEINKING
Friday 11 October
10:30am–11:15am: MCC vs sparkling
11:45am–12:30am: Riedel Compare
1pm–1:45pm: Unusual varietals
Saturday 12 October
10:30am–11:15am: Older white wines
11:45am–12:30pm: Blind tasting
1pm–1:45pm Riedel Compare
Sunday 13 October
12:30pm— 1:15pm Blind Tasting
1:45pm — 2:30pm Discover the Hidden Gems of Robertson Wine Valley
FOOD AND WINE PAIRINGS BY WANDA CRONJE, SOBREMESA TRAINING ACADEMY
Friday 11 October
2:15pm–2:45pm Blind tasting sensory experience
3:15pm–3:45pm Local produce of the valley
Saturday 12 October
2:15pm – 2:45pm Vino & Spice
3:15pm – 3:45pm Fast Food & Slow Wine
4:15pm – 5pm Shiraz & Charcuterie
Sunday 13 October
10:30am – 11am Bubbly Breakfast Bites
11:30am – 12 noon Something Sweet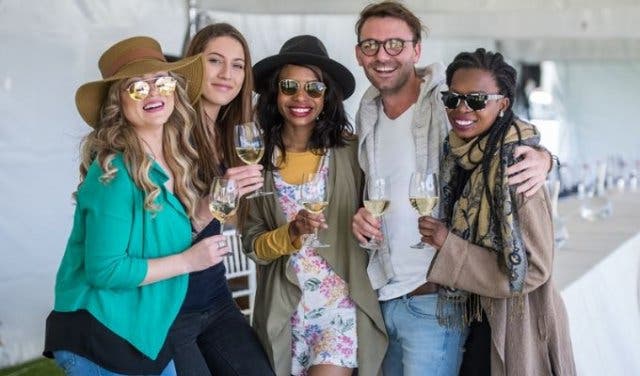 TICKETS TO THE 2019 WINE ON THE RIVER IN ROBERTSON
Regular day tickets cost R150 and a weekend pass costs R350. VIP Connoisseurs day tickets cost R750 and include various value-adds and treats (limited to 50 per day). A Pensioners Weekend Pass is available at R250 for those over the age of 60. Children under the age of 18 enter for free, and the children's area works on a pay-as-you-go basis.
Tickets include access onto the festival grounds, a wine glass for tastings and a Howler wristband pre-loaded with 4–6 coupon tastings per winery at the festival. Tickets can be booked online and will not be available at the gate. For questions, contact the organisers directly on +27 (0)23 626 3167 or admin@robertsonwinevalley.com.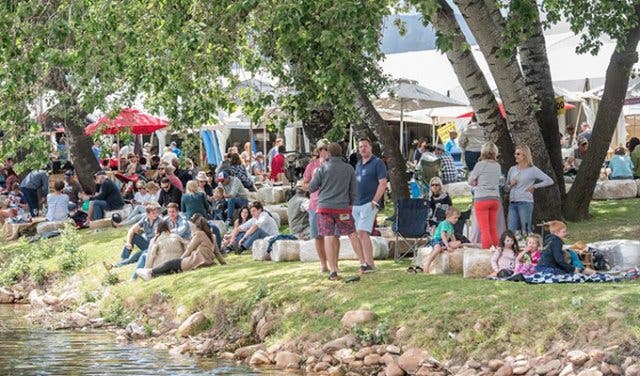 ---
While you're in the area, explore the Robertson Wine Valley.
Keep them entertained with free and cheap things to do with kids.
Check out South Africa's best wine and the top wine tastings.
---
---
Supercharge your event? Our Events Support Programme gets results. Contact support@capetownmagazine.com or +27 (0)21 565 0415.
Use our events section for an up-to-date overview of what's happening in the city, 'burbs and dorpies. Join our newsletter and get quick access on the go by adding us to your mobile home screen for the ultimate guide to discoveries in Cape Town.

Follow and like us on Twitter ❤ Facebook ❤ LinkedIn ❤ Instagram ❤ Pinterest for updates.