A Tennessee Williams Classic at a Hotel Bar
The Vineyard Hotel brings back The Hotel Plays series with an American masterpiece
The Vineyard Hotel in Newlands is hosting another season of their Hotel Plays series. Hailed as "the theatre event of the year" in its debut year (2016), it's now an exciting inclusion on the local theatre calendar.

On the bill this season is the classic by legendary American playwright, Tennessee Williams, In The Bar Of A Tokyo Hotel, which will run every Friday and Saturday from 12 July to 17 August at The Vineyard's converted pool bar.


ABOUT THE PLAY
Regarded by critics as one of Williams' best works, In The Bar Of A Tokyo Hotel follows the life of an eccentric American artist in Tokyo, on the brink of a nervous breakdown. The artist has become psychotic, convincing himself that he has discovered colour, while his lonely and promiscuous wife tries to rescue him by getting him back to America.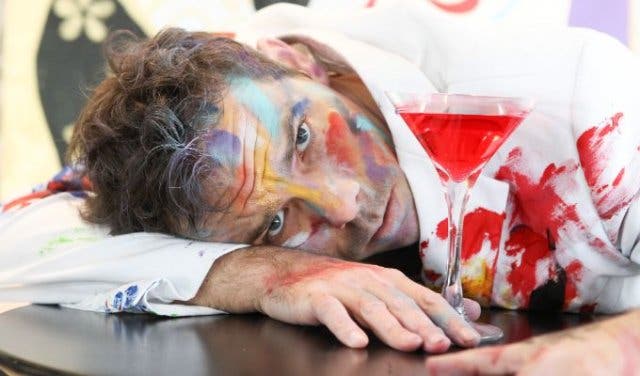 At the time of release, critics lauded the play for its use of poetry with one New York Times writer saying, "There are more flashes of genius here than in any of his later plays..."

In a 1975 interview, Williams said that the inspiration for his main character was American artist and major figure in the abstract expressionist movement, Jackson Pollock.

THE THEME AND THE FOOD
The Vineyard is all about making this an authentic experience. They're converting their pool bar into a Sixties-era Japanese hotel bar and creating a three-course Japanese-fusion menu, prepared by Mike Basset, head chef and owner of Myoga restaurant, the Vineyard's on-site eatery.


THE TEAM BEHIND THE PLAY
Fred Abrahamse will be directing the play while Marcel Meyer will be responsible for set and wardrobe design. Abrahamse & Meyer Productions have put on various successful plays, including Shakespeare's Macbeth as well as The Little Mermaid and Desire Under The Elms.

The cast is made up of Marcel Meyer as lead character Mark, Mellissa Haiden as his wife Miriam and and Loreto Cabrera as the barman Miriam is trying to seduce. The final character is Leonard, Mark's friend and art dealer, who is played by Matthew Baldwin.

GETTING TICKETS
Tickets cost R650pp and include the three-course meal with wine pairings. There are only 40 spots available each evening, so early booking is essential. To book, contact the Vineyard Hotel at hotelplays@vineyard.co.za or call 021 657 4500.

WANT TO STAY THE NIGHT?
Treat yourself (and indulge in the wine pairing knowing you don't have to drive home) and take advantage of The Vineyard's accommodation special, which will be running for the duration of The Hotel Plays series. Prices range from R2545 for a single room and R3195 for a double. All rooms are modern and spacious with wifi, flat-screen TVs and coffee- and tea-making facilities.
---
Interested in seeing some more live plays in Cape Town? Check out our list of the best theatres in the city.
Winter is fun, especially in Cape Town with it's awesome winter specials.

When winter means you can't go outside, there's still something to do when there's bad weather in Cape Town
---
Want your event to gain fame and a following? Our Events Support Programme includes diverse and affordable packages guaranteed to get results.
---
Use our events section for an up-to-date overview of happenings in Cape Town. Also, don't forget to subscribe to our newsletter and if you have a smart phone, add m.capetownmagazine.com to your home screen for quick access on the go!
Follow us on Twitter, like us on Facebook, join our Google+ circle, connect with us on LinkedIn, check out our photos on Instagram and follow our Pinterest boards for updates on what's happening in and around the Mother City!