Vintage, Antique and Collectables: Treasure Hunt At The Mall For Free
Antique furniture, vintage clothing, jewellery, retro accessories, kitchenalia, tea sets, cutlery, silverware and more
The second edition of the quarterly vintage market, where you can find old and interesting things from the Victorian era to the retro '70s and beyond, is returning to Cavendish Square.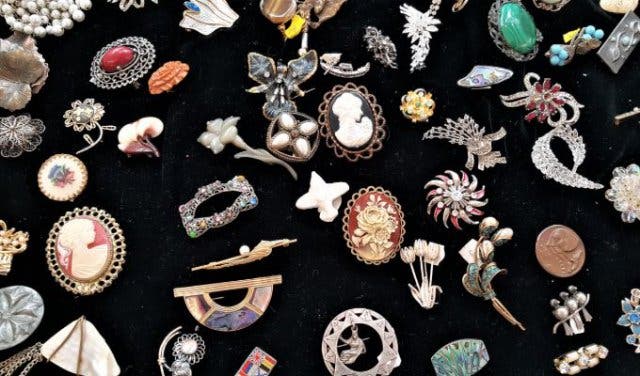 The unique and quirky items that you'll find at the market are sourced from across the country and the globe and include vintage clothing, jewellery, furniture, decor, books, art and more.

WHY VINTAGE IS TOPS
Organiser Dale de Ridder says that the appeal of vintage and antique items goes beyond acquired tastes and lies in pricing and quality: 'Why buy a mass-produced replica item, when you can find a vintage original, with an age-related sheen, hinting at it's 'life story'," says de Ridder, "often for less money, and of a quality that has stood the test of time."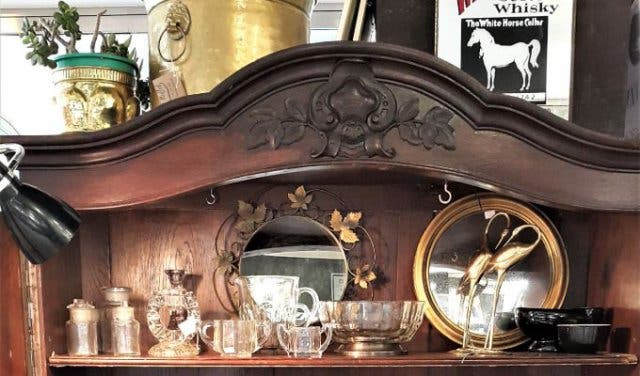 5 TREASURES THAT YOU'LL FIND AT THE FAIR
1. Fine china – yes, we all drink out of mugs, but who doesn't appreciate a cup of tea in an old-fashioned teacup?
2. Vintage and antique monogrammed linen from Italy – feel like an 18th-century Italian countess, with exquisitely embroidered pure linen on your bed or banquet table.
3. Antique jewellery – make a girl weak at the knees with antique bling or a vintage brooch upcycled into a trendy pendant.
4. Vintage clothing, accessories, shoes and handbags – real treasures to update your look with something old.
5. Vintage and antique furniture, either in original condition, or lovingly restored – to add another dimension to your space.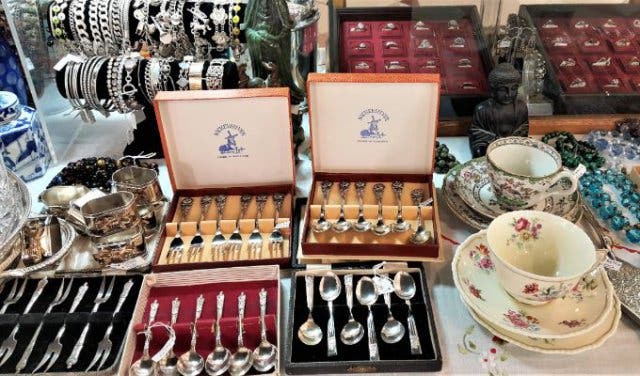 WHERE TO FIND THE VINTAGE, ANTIQUES & COLLECTABLES FAIR
The market takes place in the heart of Cavendish Square – around the central circle on the ground floor, into the Woolworths and Browns Jewellers corridors on the ground floor, and on the lower ground floor, in the open area between Exclusive Books and Col'cacchio.
ATTENDING THE VINTAGE ANTIQUE AND COLLECTIBLES MARKET
This market takes place three or four times a year. Dates are announced on the Facebook page. For more information, please contact the organisers directly on +27(0)72 223 8046 or madeinthecape@gmail.com.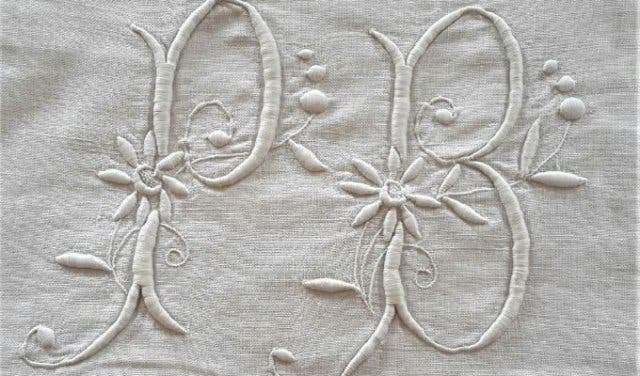 ---
Let us know if you know of any awesome markets.
Bag a bargain at these vintage clothing stores, second-hand furniture stores, or the recurring Thrift Fest.
---
---
Supercharge your event? Our Events Support Programme gets results. Contact support@capetownmagazine.com or +27 (0)21 422 2444.
Use our events section for an up-to-date overview of what's happening in the city, 'burbs and dorpies. Join our newsletter and get quick access on the go by adding us to your mobile home screen for the ultimate guide to discoveries in Cape Town.

Follow and like us on Twitter ❤ Facebook ❤ LinkedIn ❤ Instagram ❤ Pinterest for updates.