What an Evening of a Lifetime: Ben Harper ft Soweto Gospel Choir + Jack Mantis Band
Videos, Images and a Spotify playlist to re-live the concert
The Ben Harper concert will be a rare and special gathering of some of the most gifted lyricists, musical storytellers and singer/songwriters. Watch Ben Harper videos below and listen to the playlist in the footer.
Along with a special appearance of Soweto Gospel Choir, The Jack Mantis Band and jazz/blues singer Auriol Hays have been announced as opening acts at the Ben Harper concert on June 4 at GrandWest in Cape Town and Pretoria on 6 June, respectively.

CHECK OUT JACK MANTIS' VIBE IN THE ANNOUNCEMENT VIDEO


TRUE RAW HONEST – JACK MANTIS IN CAPE TOWN
It's rare for the Jack Mantis Band, currently wrapping up a 52-date tour of Germany, to perform in South Africa. Jack will be stepping away from his European schedule for a week to share the stage with Ben Harper in Cape Town, before returning to the road in support of their movie release "Blown Away," which has been officially selected for the International Ocean Film Festival and is set to be released in South Africa towards the end of 2019. The Jack Mantis Band's music is about adventure, travel and the triumphs and struggles of humanity. "If we can facilitate a small shift from within our fans, and always be a positive influence to our listeners, then we have the greatest job we ever could have wished for," says band leader Jack. They will be in good company come June 4 in Cape Town.

WATCH RADIATE, A COLLABORATION BETWEEN JMB AND THE SAILING CONDUCTORS


SULTRY, RASPY VOICED AURIOL HAYS IN PRETORIA
Auriol Hays is dubbed a musical storyteller. Her powerful sultry voice has been the source of several hits – "Turn Up The Volume", "Take It Slow", "A Better Man" and a renowned rendition of Sipho Hotstix Mabuse's "Burn Out" – and her songs have featured in local soap Isidingo and and award-winning independent film The Book Of Mikey.

Hays, with five albums under her belt, has been nominated for a SAMA and Mbokodo Women in Jazz award. She's played several shows at the Grahamstown National Festival, and the Montreux Jazz festival in Switzerland and opened with the Gauteng Big Band at the Standard Bank Joy of Jazz Festival.

She is also an ambassador for several NGOs including TLC Alzheimer's Homes and Cornerstone Institute.

This budding jazz juggernaut will open for Ben Harper on 6 June in Pretoria.

WATCH AURIOL HAYS' BIG HIT TURN UP THE VOLUME


HOW TO SCORE A FREE TICKET AND MEET-AND-GREET
Going as a group? Then get our special offer: buy three tickets, and get another one free. To activate this deal simply click here to book tickets. Your name will also go into a draw with a chance to win a meet-and-greet with Ben Harper and the Soweto Gospel Choir.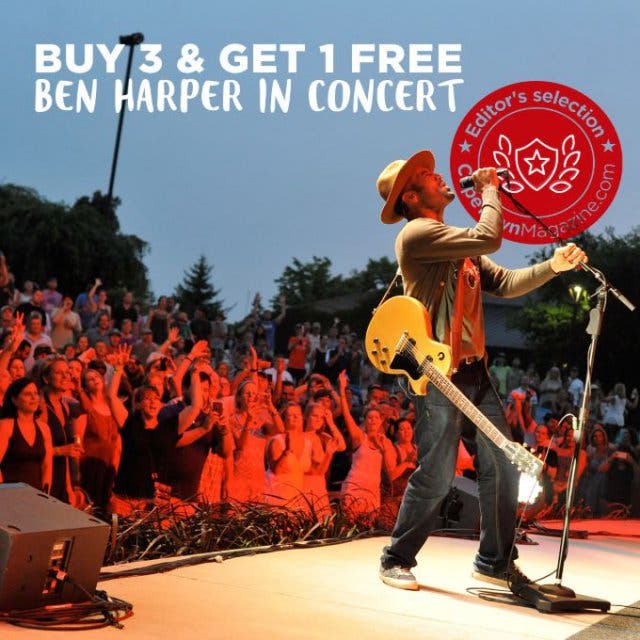 ABOUT THE MAIN ACTS
THE SOWETO GOSPEL CHOIR
The Soweto Gospel Choir is a 40+ strong choir that has been performing for 17 years. Since their inception, they have won the Grammy Award for Best Traditional World Music Album thrice, including this year for their album Freedom.

They've also won an Emmy Award for their collaboration with U2 on the song "Where the Streets Have No Names" and had an Oscar nomination for the song "Down To Earth" with Peter Gabriel on the animated film Wall-E.

They've performed at numerous high-profile concerts and collaborated with several other international artists including rock legend Robert Plant (Led Zeppelin), Nigerian singer/songwriter Wizkid and RnB superstar Beyonce.

Their styles include genres such as African gospel, Negro spirituals, reggae and American popular music.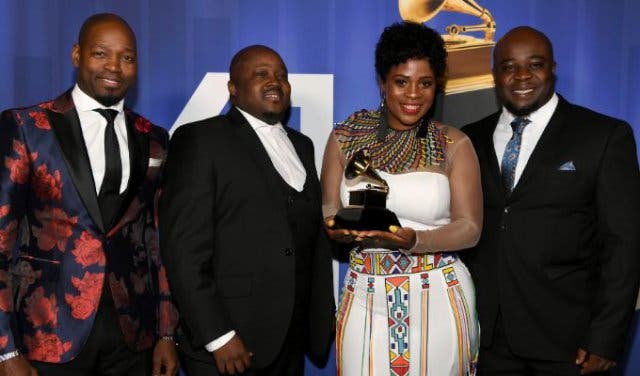 BEN HARPER
Harper played his first gig at the age of 12, by 20 he had performed with legendary blues musician Taj Mahal, and by 25 he had released his first album, Welcome To The Cruel World. He's since made eight more studio albums, been named Artist of the Year for Rolling Stone France and won three Grammys for best pop instrumental song, best traditional soul album and best blues album.



LISTEN TO OUR PLAYLIST AND SHARE IT WITH YOUR FRIENDS


5 THINGS YOU SHOULD KNOW ABOUT HARPER
He loves to skateboard
Harper still keeps a skateboard in the boot of his car and has a ramp built in his yard by the same builder who builds for legendary skater Tony Hawk. We wonder if Harper will have time to visit the V&A Waterfront's new skate venue at Battery Park.

He's a trained luthier
Besides being a guitar virtuoso, Ben Harper can also repair and even make his own guitar. He learned while working in his parents' music store growing up.

He once spent Mothers' Day recording an album
He did it with his mother, of course, who herself contributed four songs to the tracklist for an album called Childhood home.

The first concert he remembers seeing was Bob Marley live
He was nine years old when his father took him to see the legendary reggae artist. This explains where he got his reggae influence.

He collects nudie suits. ..
… And wore one when accepting his first Grammy Award.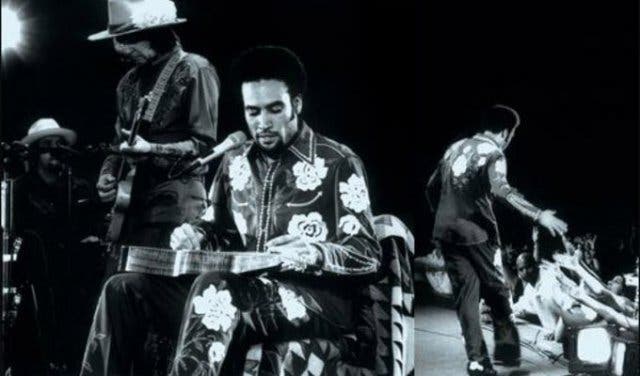 GET TICKETS
Before coming to Cape Town, Ben Harper headlines the Zafiko Music Festival in Durban. After playing at Grand West, he heads up to Pretoria for a final show at the Sun Arena Time Square. For tickets to the Cape Town and Pretoria shows, you can book at howler.co.za/BenHarperCTM.

Alternatively you can book for the Zakifo festival in Durban.
HERE ARE SIX SONGS TO KEEP YOU SATISFIED UNTIL THE CONCERT







---

Get a behind the scenes peak of the Grammy winning, world touring, superstar collaborating Soweto Gospel Choir

For more live music experiences, check out these live music venues.
Rediscover one of Cape Town's most visited streets and find free, new and secret things on Bree Street.

For a live experience of a funny kind, check out what's happening at the Cape Town Comedy Club.
---


Supercharge your event? Our Events Support Programme gets results. Contact support@capetownmagazine.com or +27 (0)21 422 2444.

Use our events section for an up-to-date overview of what's happening in the city, suburbs and dorpies. Join our newsletter and add us to your mobile home screen for the ultimate guide to discoveries in Cape Town.

Follow and like us on Twitter ❤ Facebook ❤ LinkedIn ❤ Instagram ❤ Pinterest for updates.